Sanosuke

Mission name:
Walk the Dog
Mission rank:
D
Objective:
Successfully walk the dog around the park.
Location:
Kirigakure
Reward:
40 Ryo
Mission description:
Take a young woman's dog out for a walk through the park. While there, make sure it pees, poops, and that you clean up after it.
Mission details:
The dog is a massive pitbull with very sharp teeth and strong legs. Maintaining control is extremely difficult, and it is capable of running away if not held back tight enough. The park is fairly small sized, and to walk around it would only take about 35 minutes. Through out the park there are people playing, biking, and skating. Also, there are plastic baggies given away for those out with their dogs.
NPC:

Name: Bobo
Age: 2
General Appearance: A large, full grown pitbull with sharp teeth and claws. Hair color is a mixture of brown and black.
Personality: Independent, aggressive, hyper, over-cautious, and short-tempered.
Motivations: Doggy treats, bones, and Frisbees.
Fears: Shock collars, bees, cages, getting wet.

____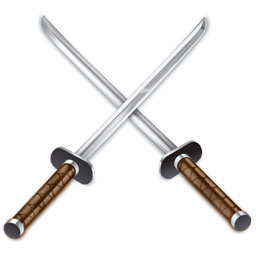 Sano's Song
   |  
Battle Song
   |  
Depressing Song
Missions
D-9, C-6, B-5, A-4, S-6, SS-2