Ringo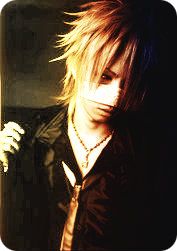 C-Rank
Mission Info:

Mission name: They Made a Monster

Mission rank: B

Objective: Defeat the monster created by the new Kumo Gang.

Location: The Wilderness (Country of Lightning)

Reward: 300

Mission description: There have been reports that a large monster has been terrorizing our Country's border. It has already destroyed a few traveling carts and killing some people, so now we are sending you out there to find and dispose of this monster. Do NOT let it escape. You Must kill it no matter what. We have made connections that the beast escaped from a known gang base.

Mission details: So your gonna do a little searching for a beast and you will then realize that the beast is quite big. You will begin to find it quite easily, the tracks being huge of course. As you come across the beast it will attack you, it thinks your on it's territory. So Enjoy the fight, try not to die.

Name:N/A

Age:5 Days

General Appearance:This beast is 8 feet tall.See picture for more.

Personality:Wild, Hateful

Motivations:Keep his territory to himself, killing all who enter.

Fears: Nothing

Other: Uses Taijutsu to a B-Rank level, so beware of strength.
Ringo moved away from Kumogakure no Sato.  The noisy streets of people bustling about had brought enough headaches to him recently for him to want to be rid of the village.  Still, something in him wanted to stay a little longer.  The local gang had fallen off his radar for some time now, at least two weeks since his big fight with eight of them.  The police in Kumo were also pretty grateful to Ringo for what he did.  Just thinking about this brought a smile to his lips as he walked out past the village gates.  No, he knew he couldn't leave just yet.  The village had grown on him just as he had grown on it.  Some fresh air and a nice walk in the open mountain area would help sort out his feelings.
He ventured out into a forested mountainside, scoping out a mountain peak that he decided to conquer.  Being off the beaten path felt good, and the smell of the mountain trees cooled his mind.  The birds chirped from their perches, fluttering to and fro, singing their songs as they played their own games.  A few sparrows seemed to be having a game of tag or other as they flew past Ringo on his way up the mountainside.  Two sparrows chased by one and then not a few meters ahead of Ringo the terms of their game had switched and the chased had become the chasers, sending the lone sparrow flying right back towards Ringo.  He ducked as the bird soared over his head, a little too close for comfort but when he lifted his head back up and turned to watch the sparrows chase around him, he couldn't help but chuckle.  Nature was the best remedy to stress.
Walking slowly, taking his time, Ringo thought of what all was making him feel so stressed that he needed this walk.  There was the fights with one of Kumo's notorious gangs that had him on edge.  The people in the Market District seemed to be in love with him, or rather, with Rin.  Not many people knew who he was but that's just how things were.  Not many people would know who he really was, or is.  They would only know her.  Yet that was still him, just in a different form.  Nothing really seemed to change whenever the curse took effect, at least not from what he could tell and his clan had always said it only changed the body, not the soul.  It felt true, something about the whole process never really made Ringo feel at all different inside.  His parents even told him that with their expertise in the seal and the sensory abilities with it never showed a difference in his emotional aura.  Ringo had yet to really see the aura himself, something he yearned for with his training.
Ringo was lost in his thoughts when a cold feeling trickled down his spine, goosebumps rising over him.  His mind was halted by his body trying to tell him something and before he knew what was going on a Kumo-nin ran straight into him, knocking the both of them down in a tumble.  When their bodies stopped just a few meters from the point of contact, Ringo was able to bring his mind back to the present.  The mountainside had changed.  Rocks and gravel covered the slanted ground in a dusty, dark gray soot.
Coughing and groaning, the both of them stood up.  Ringo tried to get the man's attention but as soon as he had gotten to his feet he began darting down the mountain, heading for the forested area that Ringo had started out in.  The man yelled out in a terrifying shrill, "They… they made a monster!"
Ringo only had a moment to turn around before his stomach lit up in white light. The ground shaking as he transformed. A large, ape-like beast rumbled the mountain as it came pounding its way towards Ringo. Unable to move, Ringo had to let the transformation take over before he could do anything.
Post WC: 689
Mission WC: 689/1500