Sanosuke

Mission name:
Lost Scrolls  
Mission rank:
C Rank
Objective:
Locate, retrieve, and return a couple of scrolls that have been stolen from the Hidden Leaf Archives.
Location:
The Dense Forest
Reward:
220 Ryo
Mission description:
Sometime last night, two valuable scrolls went missing from the Hidden Leaf Archives. These scrolls contained important information on matters concerning scandalous information about a member of Konoha's shinobi council.. We have discovered that these scrolls where stolen by a couple of theives that fled into The Dense Forest. Your assignment is to track them down, retrieve the scrolls, and bring them back. If the thieves resist, you are authorized to engage.
Mission details:
Within The Dense Forest are a total of three hostiles. Two of them are Genin and the leader is a Chunin. All three appear to be in possession of a scroll and are all adept in Taijutsu. These ninja stole the scrolls as a job they received from an unknown client. A Information Broker, Find a way to get the scrolls back and also fend off these three ninja or kill them.
Lars Dragunov:

Name:

Lars Dragunov

Age:

33

General Appearance: Personality:

Rageful, aggressive, Clever, ruthless

Motivations:

To complete his mission and get rid of anyone in the way

Fears:

Failure, death, humiliation

Abilities:

B Rank Taijutsu, C Rank Bukijutsu (Swords)

Other:

N/A
Makarov :

Name:

Makarov

Age:

16

General Appearance:Personality:

Insane, Unstable, Random, Erratic, bloodthirsty

Motivations:

Unknown

Fears:

Unknown

Abilities:

C Rank Taijutsu

Other:

N/A
Eria :

Name:

Eria

Age:

16

General Appearance: Personality:

Focused, clear headed, observant, tactical, cautious

Motivations:

Getting her team out alive...

Fears:

N/A

Abilities:

D Rank Taijutsu (Swordsmanship)

Other:

N/A
____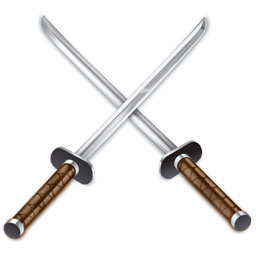 Sano's Song
   |  
Battle Song
   |  
Depressing Song
Missions
D-9, C-6, B-5, A-4, S-6, SS-2