1 Nise on Wed Jun 18, 2014 4:52 pm
Haruo
D-rank
Symbol: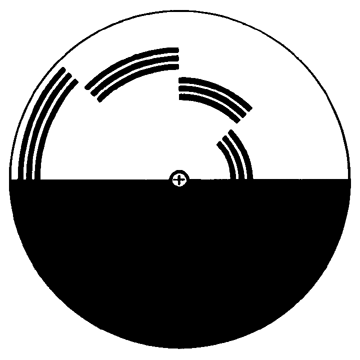 Clan:
Nise (偽)
Kekkei Genkai:
精神撲滅 - Seishin Bokumetsu [Mental Eradication]
Elements:
Raiton
Specialization:
Genjutsu and Medical Ninjutsu
Location:
Konohagakure no Sato
Clan History:
Before the rise of the Rikudou Sennin or Sage of the Six Paths, no one in the world knew of the power that they had the potential to possess. No one knew of chakra. So when the Rikudou Sennin made his mark, he changed the whole world. In fact he probably made a new world in a sense. After he began teaching other humans ninshū or shinobi sect, astonishing discoveries were made. No one could compete with the Rikudou Sennin's prowess in chakra but many were close.
Mankind evolved to use chakra effectively and not long after, bloodline limits (special abilities only certain individuals with similar DNA could possess) popped up. There were many different types of bloodline limits; some were doujutsu , others were advanced elements. These were the most revered and popular bloodline limits. To compete with it, various clans over the years came up with their own unique abilities such as mastery in certain specializations like shuriken mastery or enhanced medical ninjutsu. Those who did not have kekkei genkai grew envious over the years of these more developed and formidable groups. As such there was persecution. It even went so far that various clans as well as a village were wiped out just out of pride, fear, and bitter resentment. However these clans were strong and after the Fourth Shinobi War, they were able to come out of hiding and live in the world more freely. To this day, more and more clans with exceptionally wonderful talents and skill sets pop up all over the Elemental Nations. Yet there are still more yet to be discovered. Some were even forgotten or just not well known like the Nise clan. The Nise clan are old blood; having been around for hundreds upon hundreds of years, residing primarily within Hi no Kuni. They did not officially join a village until after the Fourth Shinobi War. The village they had decided to become a part of was none other than Konohagakure, their allies.
What separated the Nise clan from the rest was their ability to take genjutsu to new heights with the combine use of medical ninjutsu. Officially their kekkei genkai is called Seishin Bokumetsu or Mental Eradication. Their abilities are slightly similar to those in the Yamanaka clan however it is incredibly different. Their abilities don't allow them to enter one's mind and body but instead, completely and utter destroy them from within. They say physical pain is the worst pain there is but whoever says so is wrong. Physical pain will heal over time but the invisible scars from mental torment will remain forever. You could be burned, gagged, experimented on and beaten but you will heal. You will eventually forget the burning sensation and the feeling of your skin being cut up or your bone being broken even it takes years to do so but the effects they have on one's emotional and mental health truly are irreversible. Yes you could learn to deal with it but the fact of the matter you will never be the same again. The members of the Nise clan take this to heart and exploit it whatever way they can though they mostly do so through their aptness in the illusionary arts of genjutsu, but in the end cause harm through the usage of their own charka remains. The Nise clan is no doubt quite strong however they are often overlooked much to their dismay. Not many people can see the potential there is genjutsu, much less be skilled enough to use it to its fullest potential so they are determined to show their strength, and hopefully one day may become one of the most revered clans in Konohagakure.
Kekkei Genkai Description:
Over centuries, the Nise clan has been developing techniques to enhance their Kekkei Genkai. As genjutsu became more popularized, clan members sought a way to make their genjutsu vastly superior to any other genjutsu out there. After countless attempts at trying their luck to produce a superior genjutsu, a method was discovered in which members of the clan could weave together multiple genjutsus and use them to overload the mind of an opponent. Though, in fact, the illusions they created using chakra were only the building blocks of a technique they would begin to develop over time. Every time a genjutsu would be used, the member of the Nise clan would leave remnants of small traces of chakra, around their opponent's brain, which only they could utilize. These small portions of chakra could then be utilized by the Nise member by incorporating Medical Ninjutsu to cause physical harm.
All genjutsu cast by a member of the Nise clan pinpoints certain regions in the brain and targets specific neurons within said regions in preparation for the Nise Clan's jutsu.
Drawbacks:


Members of this clan have their chakra pool reduced by 10 permanently due to the fine tuning they have done on their genjutsus.

Nise clan members do not primarily focus upon close range combat, thus must take the Special Characteristic Frail (without balancing it with a positive) due to their lack to training in the physical arts.

Members:


Nise, Atsushi [Clan Elder/Former Clan Leader - NPC]

Nise, Ichiro [Clan Leader- NPC]

Nise, Akane [Clan Matriarch - NPC]

Nise, Shōkan [Clan Heir]

Kekkei Genkai Jutsu:
Short Circuit:

Name: Short Circuit (短路~ Tanro)
Canon/Custom: Custom
Rank: E
Type: Supplementary
Element: Raiton
Range: Self
Specialty: Medical Ninjutsu
Duration: -5 chakra per charge placed
Cooldown: Not applicable.
Description: By incorporating raiton chakra, and medical ninjutsu, the member of the Nise clan leaves charges in the neurons of the brain, which continues to flow as this jutsu continues. If enough "charges" are placed, the chakra will overload and ultimately damage the opponent's brain with the use of "Mind Destruction". Every time a genjutsu is used, it places a certain amount of charges on the target, the amount of charges are dependent upon the rank of the jutsu (D-Rank Genjutsu produce 1 charge, C-Rank Genjutsu produce 2 charges, B-Rank Genjutsu produce 3 charges, A-Rank Genjutsu produce 4 charges, and S-Rank Genjutsu produce 5 charges).

There are two methods in which the charges decay. The first method functions passively. A charge will decay passively if it hasn't been utilized in two posts. (Example: Charge is placed in post one by the user. In the next post by the user, the charge will either need to be utilized or it will decay).

A second method to destroy charges works in conjunction with Genjutsu Kai. Whenever a genjutsu is dispelled, with the usage of Genjutsu Kai, all charges in place are destroyed as well.
Mind Destruction:

Name: Mind Destruction (心の破棄 ~ Kokoro no Haki)
Canon/Custom: Custom
Rank: S
Type: Supplementary
Element: N/A
Range: 5 meter radius
Specialty: Medical Ninjutsu
Duration: 1 post
Cooldown: (Number of charges used) * 2 posts.
Description: This jutsu is utilized in conjunction with 'Short Circuit' and triggers the charges placed by 'Short Circuit' to go off. This technique on its own does no damage, but when used when there are charges on an opponent, the effect and severity is dependent on the amount of charges present. The effects per amount of charges are cumulative and are as follows:
1 to 3 Charges: A few amount of charges placed are able to form a layer around the brain. With this layer around the brain, once this jutsu is activated, the chakra surrounding the brain begins to gently probe around within the brain, though done completely undetected. The probing brings about the worst memories/fears present in the individual.
4 to 5 Charges: With a few charges activated, the effects are minimal, but potentially everlasting due to the destroyed brain tissue. When activated with these low amounts of charges, the damage makes it so that the person suffers severe chronic headaches, resulting in disorientation.
6 to 7 Charges: When activating 6 to 7 charges, the motor cortex is the primary target. The damage caused by this impairs the movement of the target, slowly severing the connections that are sent to the body. This procedure is completed after 3 posts of the jutsu being utilized.
8 to 9 Charges: Activating these amounts of charges specifically targets areas of the brain utilized in memory; the hippocampus and amygdala, and seals/destroys those areas of the brain, resulting in the loss of memories and the ability to form any.
10 Charges: The most charges that could be activated at once. This causes the charges to compress around the brain, causing the brain to collapse and ultimately kill the target, the procedure involved in this method requires 3 posts until the brain is fully shut down.


Last edited by Shōkan on Sun Jun 22, 2014 9:16 pm; edited 7 times in total