Oomi
Genin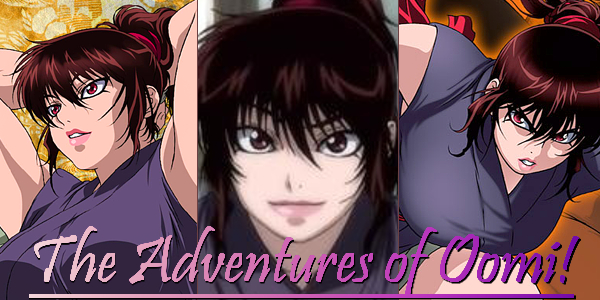 Chuunin Exam SagaBook 1: AwakeningChapter 2: The Tumultuous Trip.
Training: 777/words | 750/required
Perception: E-0 > D
Solemn clouds hung overhead, threatening to release their sorrowful tears over the coastline of the land hidden in mist. Yet still, the sun dared peak between the small breaks in cloud cover, and further inland the sky broke free of that depressingly grey hue in favor of a cheerful blue. For a moment Oomi grew jealous of her father and all the others back in Kirigakure unburdened by the heavy cloud cover. The sound of water crashing against the docks drew her attention back to the sea. It danced angrily about vessels and wooden docks. It battered the coastline, rock and sand both feeling its wrath. Yet, there was a strange serenity about it all as ships pulled closer and the docks became crowded. The chaos that was ensuing seemed so organized – everyone knowing their place and the thing that was required of them. All the while Oomi stood there as still as one of the many pillars that lined that docks themselves. People moved around her mumbling their frustrations with her being in the way as they did. She'd only shake her head and continue at her task; waiting. Soon enough someone would arrive, her father had promised that much.
Just hours ago Adechi Harou, Oomi's father, and the owner of Misty Antiques, the shop beneath their home, had woken his daughter up early this morning. The reason being he'd gotten word that there was a rare artifact to be found somewhere between Kirigakure's own docks and a fishing town about twenty miles up the coast or so. Somewhere in that expanse of beach, cliff, and forest there was said to be a collection of stones hidden away. As the story went, pirates from the far east had stashed these rare stones away in a cave that line in the cliff face with intent to retrieve them one day. Those pirates never returned and the stones were forgotten. However, a foreigner from those far eastern lands had recently lost his life in pursuit of those very stones. The loss of life made the myth of them seem a little more real. This inevitably leads to questioning why the man would send his own daughter. Easily answered with the realization that the man who'd come in pursuit of those famed stones was not a shinobi. He didn't possess the skills nor talents that even the lowest of the Kirigakure Shinobi did. However, the danger still very real Harou had elected to send help Oomi's way. With the promise of pay, of course in the form of any insignificant item they might want from the store and a bit of Ryo (collected by post).
"Move girl!" One of the sailors finally exclaimed at the statue of a young woman, a snarl riding on the tail of his words. He didn't bother to wait to see if she would listen, instead bumping her and continuing onward. Oomi didn't seem fazed by it, at least not at first. "Oi!" She called out when the man was no more than four or five steps away. He turned, his face twisted with anger. "Move!" He shouted again. "You shut your face and apologize for bumping me!" she growled, pointing an angry finger in the man's direction. He reacted with silence and a wave of dismissal. A mistake on his part. Oomi darted forward, far faster than he expected and a clean right hook found his face. The man stumbled back, having been caught off guard. "Bitch!" He yelped as he reached out to grasp at Oomi's throat, yet the girl was already gone from that place. She'd dipped low and swung her right leg outward to take his feet from under him and plant the poor fisherman on his back. That done she stood over him triumphantly, waggling a finger in his face "Now apologize!" She snarled and the man obliged. No point in continuing a fight with a little girl, much less one of those damned shinobi. He was just justifying the fact that he'd gotten his ass kicked by a little girl.
The situation dealt with Oomi went back to waiting for her back-up, growing ever more impatient as each second passed. In truth, she'd not been here waiting for very long. Had she not been so hasty to leave for the coastline she might not have had to wait at all. Yet, she'd not acknowledge that truth. It would be, whoever, showed up's fault for making her wait. Arms folded beneath the ample swell of her chest and she leaned back against one of the tall posts that lined the dock. "Wonder who daddy found…" She whispered to herself.
____
"Ōmijutsu: Bōfūken!"