Shinigami
Genin
*Note, If you post in this thread without permission, you will get punished. Ideas for Saibankan go in the [Random Idea Thread], and if you want to join post in the [Official Recruitment Thread].
Saibankan
We are an elite group of shinobi that gather together to stop and cause corruption, being the judges of the world. (Up for review/changing)
---
What Do We Do?
Judge the actions of the living, and to choose death sentences as we wish. We stop political hierarchy from abusing power, and put to death those who do not deserve the life given to them.
---
Captain(s):

Shutai Chi, Kaneda Sarutobi
Trusted Member(s):

Oomi Adechi, Yasu Iki, Heine Inugami
Villages of Members:

No Home Village:

Spies:

Field Ninja:

Shinigami Uchiha ~ Leader

Konohakagure no Sato:

Spies:

N/A

Field Ninja:

Shutai Chi, Kaneda Sarutobi ~ Captains

Sunagakure no Sato:

Spies:

N/A

Field Ninja:

Heine Inugami ~ Trusted Member

Iwagakure no Sato:

Kumogakure no Sato:

Kirigakure no Sato:

Spies:

Oomi Adechi ~ Trusted member

Field Ninja:

Yasu Iki ~ Trusted Member


Last edited by Shinigami on Thu 17 Jul 2014, 08:54; edited 8 times in total
____
~
Shiginami
~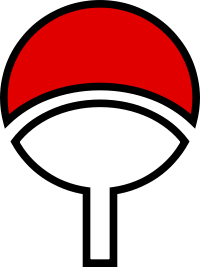 [
Missions
]
[
D-0
 |
C-0
 |
B-0
|
A-0
|
S-0
|
SS-0
]