Shinigami
D-rank
*Note, required responses have a * before them. Keep in mind that we are ONLY accepting applications until we have enough members/captains to recruit IC only.
This thread is for joining Saibankan, a organization of wandering/village shinobi that wish to be the 'judge' of life or death when dealing with criminals or ninja. You may join this if you want to eradicate the 'weak' of the Shinobi world. Please fill out this application, and post a reply and/or PM Shinigami (Me) or [
Shuutai
].
Keep in mind that you do not have to be recruited already if you want to join. If you make an application that is accepted, then you will be recruited IC anyway. Being pre-recruited only makes it so you have a higher chance of being accepted.
Code:

[b]*Name of character and link:[/b] 
[b]*Village of character:[/b]
[b]Have you been asked to join by a Captain IC?(link the thread):[/b]
[b]*Rank of Character:[/b] 
[b]*Jutsu List:[/b]
[b]*Why you want to join:[/b]
[b]How you found out about Saibankan:[/b]
[b]What you are good at (sneaking, fighting, ect.):[/b]


Last edited by Shiniga on Wed Jul 16, 2014 8:12 pm; edited 2 times in total
____
~
Shiginami
~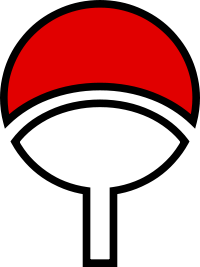 [
Missions
]
[
D-0
 |
C-0
 |
B-0
|
A-0
|
S-0
|
SS-0
]