Arashi1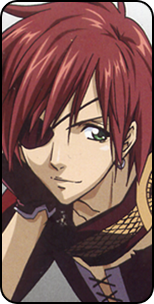 Dead
The sun started showing in the horizon, and warming up the cold, grey town of Iwagakure. As Arashi went to sleep quite early last night, it wasn't a problem for him to wake up at this time. He ate some bread with butter, drank a glass of clean, fresh water and got ready for the day."I feel like training today! I think I'll head to the Fissure Training Grounds today."

As he left his humble home, he saw a flock of birds. They were heading south. Arashi walked in the stone streets, until he got to the Fissure Training Grounds. The cracks in the ground in the training grounds were quite deep, and some were pretty wide, to the extent that Arashi could hardly jump over them."Time to do some training!"


Last edited by Arashi Nekomotze on Thu Oct 11, 2012 9:42 am; edited 4 times in total
____
Ara:

IT'S PEANUT BUTTER JELLY TIME! PEANUT BUTTER JELLY TIME!

D - 5 | C - 2 | B - 0 | A - 0 | S - 0 | SS - 0

Success is not the result of spontaneous combustion.
You must set yourself on fire.