Ameryuu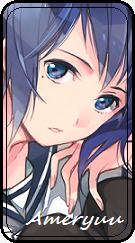 Chuunin
Bright sunlight roused Ame from her calm sleep, making her groan. Se felt weirdly groggy, her head was throbbing and her mouth felt dry. She struggled to open her eyes, wanting nothing more than to just curl up and go die somewhere. That small thought woke her up a little bit, having tapped into her fears, and telling her that 'if I'm thinking that kind of stuff, something is definitely wrong'. When she finally managed to open her eyes the bright morning light almost blinded her. Memories rushed into her mind and remembered exactly where she was, and why she felt as awful as she did. Sano had convinced her to try his sake, and now she was completely hungover. Ame groaned and pulled herself into a sitting position, something bright catching her eye almost immediately. 

It was a little note, and it took Ame a few seconds for her sluggish brain to process the fact that she needed to read it. She picked up the paper and blinked away the blurriness that stubbornly clung to her vision, finally being able to make out her sensei's instructions. She shifted her gaze to her side, seeing that her sensei was indeed meditating himself, and finally catching on to the smell of cooking food. Her eyes found their makeshift campfire, seeing that he had decided to catch fish for their breakfast. Ame sighed, knowing that her headache probably wasn't going to go away any time soon. She would simply follow Sano's instructions and hope that the pain would lessen in time. It wasn't as if she didn't know the good that meditation did for a person. She hoped it would help with the pain.

Ame folded her legs and sat up straight, taking a deep breath. She focused her consciousness inwards, finding her spiritual center with practiced ease. Her focus was steady, and soon her throbbing headache subsided to something slightly more tolerable. She exhaled and opened one eye, checking to make sure that she hadn't simply allowed the fish to burn. It looked fairly ready, but the only way to tell would be to cut it open. Ame got up quietly, not wanting to disturb her sensei. She moved towards the fire, picking up her now completely dry clothing as she went. She slipped back into her pants but left the shirt and jacket. The fish were her next priority and she took care to take them off the fire, making sure they were safe for consumption. Once she was sure the food was ready Ame turned to where Sanosuke was meditating. She wasn't stupid enough to go up close to him and try and tap on his shoulder. When trying to get a shinobi's attention you did it from a distance. Reflexes were difficult things to curb, especially when someone snuck up on you. 

"Sanosuke-sensei? The fish is ready." She didn't shout, but did make her voice a little louder than usual. It was necessary, and she was a usually quieter person in any case. She didn't know if he planned to do more exercises this morning or not, but either way she was quite hungry, her body having metabolized all the venison from the night before in an effort to replenish her wavering chakra stores. She was now feeling much more in balance, chakra circulating as it should. 

---

Words: 571 ~ 6648
____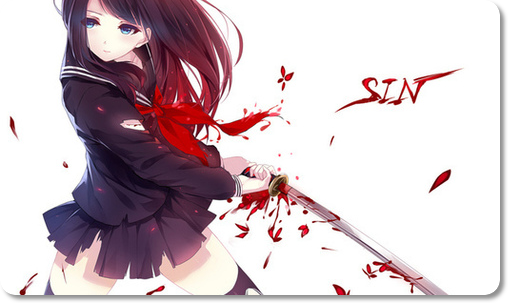 Character sheet
|
Locker
|
Jutsu List
|
Stats
Missions: 2-D|4-C|0-B|0-A|0-S|0-SS
Speed ~ C-1|Strength ~ C|Endurance ~ D-3|Perception ~ C|Reaction Time ~ C-2