Keiko
Jounin
Mission name: Dirty Tricks, Tainted Blood
Mission rank: A
Objective: Locate and capture or eliminate a mysterious assassin.
Location: Sunagakure
Reward: A rank jutsu, 500 ryo, or a 1-tier stat increase.
Mission description: Respond to an emergency call of a victim suffering from unknown causes.
Mission details: What starts off as a simple response to an emergency medical call will lead to a complex scenario in which pieces of a puzzle begin fitting together. A killer - now being identified as an assassin, as he/she appears to have specific targets - is going around killing victims through various methods. However, one method is supposedly through poisoning of some kind - the type of poison has yet to be identified. Completion of this mission requires the apprehension of the killer as well as identification of the poison.

Name: 00580
Age: 35
General Appearance: Cloaked and hooded figure of approximately 5'10" in height. Identifying features include the numbers "00580" carved into the bottom of his right forearm, as well as multiple scars across his face. He appears to have dark - possibly a shadow of brown - hair, with similarly dark eyes.
Personality: A solemn, quiet individual that lives day to day completing missions handed to him. Appears to have no motivations or free will of his own, and treats his killings as simply part of the job. Doesn't appear to enjoy taking other people's lives, but also shows no remorse.
Motivations: None that can be mentioned, apart from simply wanting to get a job over with.
Fears: Being unable to complete a job and therefore deemed worthless.
Abilities:
Speed - B-3
Strength - A-2
Endurance - A-0
Perception - B-3
Reaction Time - B-3

A rank Medical Ninjutsu, B rank Ninjutsu. B rank Bukijutsu (Kenjutsu - Broadsword). B rank Fuuton and Katon, library techniques, as well as A rank medical ninjutsu from library.

Other: Uses poisonous medical plants to kill some of his victims. The most lethal of his medicinal plants is contracted through contact with a victim's bloodstream (ie. via a cut) and an intense burning sensation begins from the affected area and spreads until it reaches the heart, ultimately killing the affected persons. This process usually takes up to an hour. The poison is obtained from a plant and does not originate from the user's own abilities. As such, he has a limited supply.

*Disclaimer: As this is simply an NPC, he will be using poisonous medical ingredients to kill people - this does not mean poison release or any such use of poison is allowed for PC to use, I understand that it is still currently banned.


Last edited by Keiko on Wed Jun 01, 2016 11:14 am; edited 4 times in total
____
Kitahara, Keiko (#cc3366)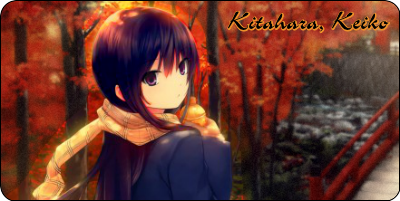 Ninjutsu (S) | Med. Ninjutsu (S) | Bukijutsu (D) | Suiton (S) | Fuuton/Hyouton (S)