Raiu Mizuki
Chuunin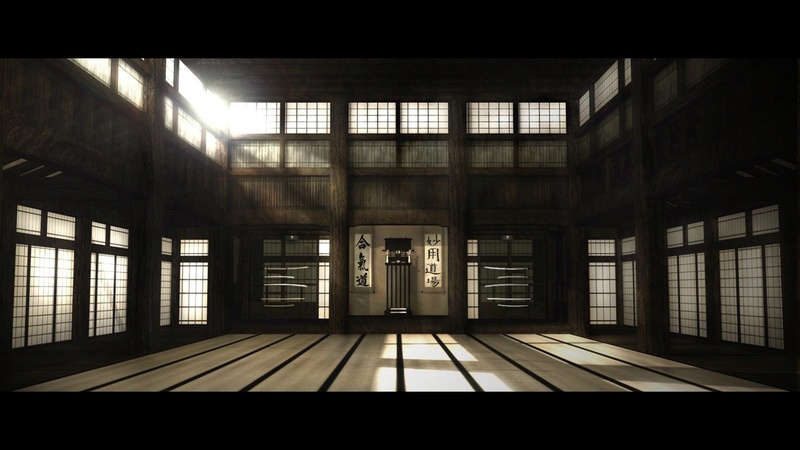 "Loyalty, Vigilance, Perseverance"
The kanji above the door of the Raiu Dojo are clear. Those who enter the dojo are not here to laze about, but to steel their mind, body and soul through hard work and consistency in training. Those who fail to understand this, will soon find themselves face to face with the floor at the hands by the sensei watching over this place. Or worse even, they might come to understanding that the quietude before the Storm is not a place for everyone to be in as the doors of the dojo close before their nose - after a most humiliation experience of being thrown around and outside.
Inside the dojo, it becomes obvious how much time and care the Raiu clan spends into keeping everything in good shape. While the wooden walls and beams certainly have seen their share of assaults gone wrong, their maintenance of is equally of importance as the looks of the dojo. A solid foundation, repaired and even replaced if need be, is of high importance to ensure the safety of the students and offer a healthy environment to train in.
Naturally, the dojo is only deserving of the highest quality tatame, every shoji wall is immediately foreseen of new paper should it tear, and training weapons are neatly stored so as to prevent mishaps. And not to forget, not a speck of dust to be found on the floor as cleaning duty is just as part of discipline as the kata being trained to perfection.
---
Currently lead by
:
[NPC] Raiu Kiyoshi
Kenjutsu styles offered
:


Kenjutsu Seishin
The most universal and basic principles of kenjutsu which form the foundation of almost every other style. One must pick this up first before being able to learn any other kenjutsu styles.


Willow Dance Style
Closely affiliated with Suiton Nature. This fighting style is aimed at fighting multiple targets at once, offering strong techniques in deflection and redirection of incoming attacks.


Heaven Sword Style
Closely affiliated with Raiton Nature. A young but powerful kenjutsu fighting style using high awareness and precision to deliver devastating blows with potential to break down defences in the process.

---
Mizuki's Stats
STR
C-3,
SPD
C-3,
END
C-3,
PER
C-3,
REA
C-3 (+1)
Positive Trait
- Reflexes.
Their superior agility, flexibility, and body control makes them quite difficult to hit.
Negative Trait
- Born Ill.
STR -1 & SPD -1, starting 9th post
.


Last edited by Raiu Mizuki on Fri Dec 29, 2017 3:22 am; edited 18 times in total