Senju Airi
Chuunin
Invited: Shippo
Sunday. A day to relax, to lazy about. Usually. The sun stood high, spreading its warmth over the Village and the various rice and flower fields, and a soft playful breeze passed by once in a while. All in all, a great day to be outside.
At one of those fields, one with sunflowers, Airi was sitting on the fence that protected the fields from most wild animals, humming to herself as she eyed the passing people across the road. She had been helping out the owner by watering the plants and taking out the weeds, and the traces of her labour were still visible somewhat on her hands. An earthen brown disrupted the otherwise unblemished colour of her fawn skin, and her white dress had a few smudged stains. Swaying her legs back and forth with a care-free air, it was obvious she didn't mind that at all.
With a small sunflower in the grass green hair that covered most of her Konoha headband, she was now leisurely eating a few sunflower seeds as her eyes occasionally scanned the area for a familiar face. She wondered if she'd see someone, since it was Sunday, and already muttered something about people being crazy not to go out with such a nice weather. Granted, Airi wasn't exactly one to pick as an example since she was out most of the time no matter the weather, but of all the days...? Now was certainly not a good time to stay inside.
wc: 253
((Sorry for low wc. Still fleshing her out a little))
____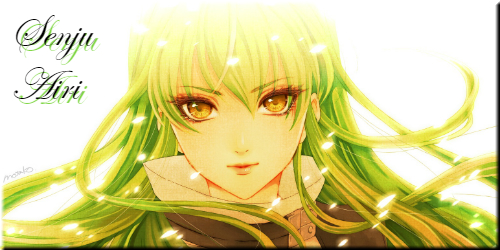 The Trees
The Branches
The Leaves
The Blossoms
The Nutritions
---
Passive - Distinctive Scent:


Description:
Passive [Permanent cost of -10 max chakra].
Airi has a distinctive scent about her that is quickly recognised and easily lingers around. All scent-based (non-tracking/detection) jutsu against her suffer a -1 rank in effectiveness, while all scent-based tracking/detection is done with a +1 rank in effectiveness.