Senju Airi
D-rank
Daremo
Another week, another stroll in Konoha's forest. The weather had been nice lately (well, when wasn't it nice in Honokha, really?) and with a new week, Airi had to refill her ingredients once more. It had been busy times for her lately, as if all the people in Konoha had fallen out of supplies at the same time, and so she found herself increasingly occupied with gathering herbs, running around applying first aid and sharing recipes or concoctions with those in need of little tricks for a healthier life. It was fun, really, but her training was pushed behind more and more because of it.
So here she was, foraging around in a navy blue flowing dress, vines and blossoms decorating it in an abstract artistic way. Her long flowing hair draped over it, the green matching just fine and somewhat tangling with the brown satchel that was thrown over her shoulders. The bag was already filled rather well, but it was far from sufficient to replenish her almost empty ingredients.
The heat of the day beat down mercilessly, and even under the rich shadows of Konoha's tall trees, it was barely any fresher than in full light. As such, most bigger animals and people had sought shelter and were taking a listless afternoon nap to pass the day. Only the insects remained, busier than ever, as they followed the trails of scenting flowers in search of rich bounty to bring in.
Considering the amount of plants she required, Airi had taken a path she usually left for what it was. The large amount of knots, thorny vines and otherwise dense part of the forest wasn't something she usually felt wading though and therefore had plenty of time to grow in peace and provide a wealthy amount of products. Just for this reason exactly, she had decided today to take that road.
The path was difficult to walk due to the old gnarled roots growing everywhere and barely leaving any room for feet, even if they were as tiny as Airi's. Bushes and brambles grew snugly together, jealously guarding their secrets from prying eyes while keeping them away with the seemingly random vine, and the loud buzz of bees, wasps and generally fattened flies of all kind added to the feeling travellers were preferably kept outside.
Perhaps unlucky for them, Airi was a Senju. If anything, she was used to handle vines, thorns, flowers and trees, and this path would not be different in approach. As if walking on flowers, her callous bare feet gently stepped over the overgrown path, leaving it perfectly undisturbed and with so much as no footprint to be found.
Reaching the end of the road, the bramble thicket revealed its rich treasures. Thick roots, solid vines, blooming flowers not quite easily found in the other areas, here and there a wild vegetable and eager young fruit not quite ripe just yet. Just what she needed. Resting a hand on her thigh and tilting her head at the picture before her, Airi smiled.
Walking up to the Lord of the Thicket, the name she had given to the only tree standing proudly in the middle of it all, she greeted him with a hug, climbed on its old branches and sat down between two broad and strong branches. A well deserved break was in order, and so she took out a flask of freshly pressed apple juice to slake her thirst as her eyes enjoyed the picture below and took in the unique scent of the bramble thicket.
wc 597
____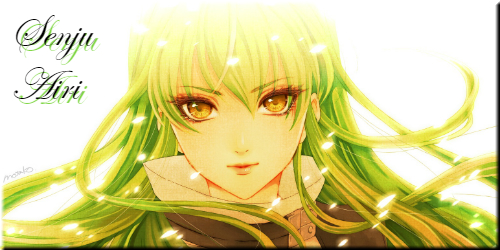 The Trees
The Branches
The Leaves
The Blossoms
The Nutritions
---
Passive - Distinctive Scent:


Description:
Passive [Permanent cost of -10 max chakra].
Airi has a distinctive scent about her that is quickly recognised and easily lingers around. All scent-based (non-tracking/detection) jutsu against her suffer a -1 rank in effectiveness, while all scent-based tracking/detection is done with a +1 rank in effectiveness.