Senju Airi
Chuunin
Mission name: Lost Family
Mission rank: C
Objective: Travel through the lands around the village and rescue the lost family.
Location: Konoha
Reward: 200
Mission description: A man came walking out of the wilds barely alive. He was taken to the local hospital where he reported his family was lost in the wild lands. Find them.
Mission details: The rest of the family is grouped together, wandering aimlessly and completely lost several miles from the nearest road. Once you find them, they will follow you slowly, as they are dehydrated and weak. Just go slowly, and bring them to the village for treatment.
____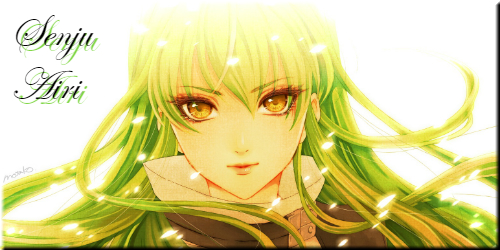 The Trees
The Branches
The Leaves
The Blossoms
The Nutritions
---
Passive - Distinctive Scent:


Description:
Passive [Permanent cost of -10 max chakra].
Airi has a distinctive scent about her that is quickly recognised and easily lingers around. All scent-based (non-tracking/detection) jutsu against her suffer a -1 rank in effectiveness, while all scent-based tracking/detection is done with a +1 rank in effectiveness.