Tkamaru
Genin
Symbol: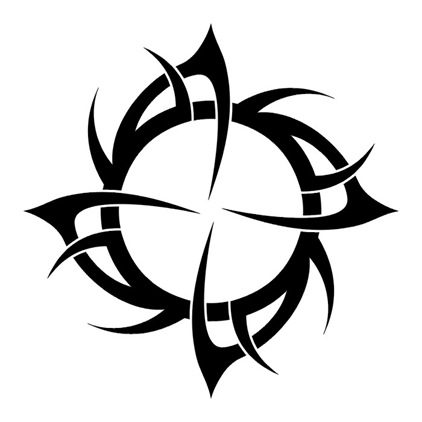 .
Clan Name:
Sumiko
Location:
Sunagakure
Specialization:
Ninjutsu
Elements:
Katon || Fūton (Your choice of primary) || Shakuton
Clan History:
The Sumiko Clan is more like a new, small group, that was formed during the era of the Fifth Kazekage. The creator of this clan was, in fact, the most skilled Katon user in the Sunagakure. Having such a talent, he wondered what would it be like if he could create a derived technique from this existing one. The thing was that, he didn't had any clue of what element he could combine with Katon to get another one. Then he remembered about Pakura of the Scorch Style, the legendary Sunagakure ninja that had access to an unique Advanced Element that was going to be achieved by our protagonist as well. The time passed as he tried to find all the stories about his Kunoichi, trying to understand how were her jutsu working and how did she get to achieve such a power.
He found out that Pakura had an affinity for the Wind Release as well, thing that got his attention. He had only one weakness: he couldn't get to learn any other element. This was going to be a true problem for our ninja, since he wanted to conquer a new "territory" or knowledge. But he didn't give up. By studying hard, he imperfectly recreated the Scorch Release. Later on taught his students how to do the same. Eventually as those students started their families and had children of their own they passed on the secrets of this imperfect release. Forming the vague idea of a clan. The generations passed, with the newer generation becoming more natural in the art of this imperfect Shakuton, eventually the members of the Sumiko clan were born with the innate ability to manipulate Shakuton. After decades of work and training, the advanced element Shakuton was going to remain in the Sunagakure's history for eternity.
Members:
N/A
Kekkei Genkai Name:
 Scorch Release (灼遁, Shakuton; Viz "Scorch Style")
Kekkei Genkai Description:
Scorch Release is an advanced chakra nature kekkei genkai created by the simulantenous use of katon and Fūton; by using Fūton to sustain the flames produced by Katon and enhancing them. In most cases producing pure heat to quickly burn their surroundings, as well as being able to produce the signature scorching flames once possessed by Pakura.
While very similar to Katon jutsu in both shape and function Shakuton jutsu are considered to always burn at the maximum allowed for their rank without any drawbacks. Further more, elements that were susceptible to Katon before are even more vulnerable to Shakuton. Jutsu consisting of Fūton, Mokuton (Wood release), are treated as one rank lower when interacting with Shakuton.
The rank of an Sumiko's Shakuton element is equal to the lowest rank of the elements that constitute it. [So if a Sumiko had S-ranked Fūton but a B-ranked Katon, their Shakuton would be at B-rank.] Their primary element starts at C-rank and their secondary at D-rank.
The Sumiko Clan, from decades of hard work and tradition toward mastering and achieving Shakuton, are known to be Ninjutsu specialists. The intricacies and specifics of chakra come more easily come to them and they receive a 10% word count reduction to training jutsu that involve ninjutsu as it's specialization. This stacks with other buffs they might also possess.
Drawbacks:


Like the founder of the clan they struggle to master their secondary element. Recieving a 10% Word count increase to train it.


It has been shown that Suiton jutsu are quite effective in neutralizing Shakuton. Suiton techniques interact with Shakuton as if they 1 rank higher.


Sumiko clan members are unable to learn a fourth element nor and must take Hestitant (Specialization) SC without balancing it.


Having spent so much time studying ninjutsu Sumiko clan members have sacrificed familiarity and training over the other ninja arts, particularly Taijutsu and Bukijutsu, and receive a -1 to their reaction time and endurance when facing attacks from either of these specializations.



Last edited by Tkamaru on Sat Jul 01, 2017 8:14 am; edited 4 times in total