Eishi
D-rank
Chapter I: Dancing in the rain
Yuki Eishi is a talented lad who has a good heart and a kind spirit. Having graduated at the top of his class, and thus becoming a full-fledged ninja, he is taking his time to enjoy life, meet people and eventually - have fun at missions.


Under my umbrella (with Kahou and Mura)


It is a downpour for the Village Hidden by Mist. While being out, enjoying the weather, Eishi hears the sound of a scandal, and decides to jump in only to bump into the future members of his squad. Without realizing it, he is meeting his best friends for the first time.



Convert a troubled nin [D-Rank Mission]

Eishi is sent on his first mission as a genin! However, the Teddy almost succeeds at spoofing the simple task, and he messes it all up from the very beginning. Could the power of guts be enough to fix the sticky situation? You better believe it...



Lucid training

Eishi decides to train his physical prowess in the vicinity of the Village. Unfortunately, after the short warm up, his bad habits kick in, and the boy has to deal with a very peculiar problem involving ninja rabbits, annoying parrots and a plump frog in slippers.



Kiri Home Maintenance [D-Rank Mission]

No mission briefing could prepare Eishi for the let down of his great expectations. The genin's second task can hardly be described as glorious, but it provides a valuable lesson nonetheless.



The Hippocratic oath (with Kahou)

While running some errands, Eishi gets bitten by a stray dog and is forced to spend the rest of the day in the hospital where he gets (awfully!) treated by somebody of interest.



The Raising Fighting (with Hyugo)

It is one of those rarely beautiful days that a shinobi can't help but just unconsciously wonder if something - or someone - can threaten the joy of existence. And the answer in this particular case is quick to follow in the form of...a battle. A battle of wits.  



Of beasts and men (with Nissan)

Eishi is quite different when it comes to his art, and when the wind decides to play on a whim, the boarders of civility happen to be easily overlooked.



Dissindents in the Ranks [C-rank mission] (with Mura and Nissan)

There is a gang going wild on Kirigakure's streets, so Eishi, Mura and Nissan have to deal with the problem. Well, perhaps they go a bit too far on that...



The Last Step (with Kahou, Nissan and Mura)

Not a month shy from the chuunin exams, Eishi gets dragged into a ridiculously horrible group fight that turns deadly.



Last edited by Eishi on Wed Jan 02, 2019 8:24 am; edited 4 times in total
____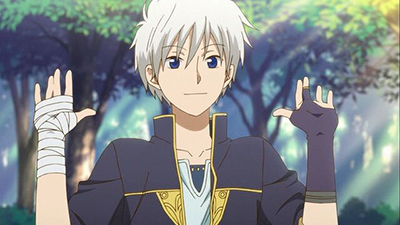 Active threads: 3/5
Missions: 0/2

Finished threads: 15

Completed Missions:
D: 4 | C: 3 | B: 0 | A: 0 | S: 0 | SS: 0