Mission Briefing:

Mission name: Convert a Troubled Nin (Repeatable)
Mission rank: D
Objective: A Kiri ninja is thinking of going rogue, convince them otherwise.
Location: Kirgakure
Reward: 150 ryo
Mission description: A slightly depressed ninja by the name of Kiya Satoha is thinking about leaving Kirigakure, his worried sister reported the mission.
Mission details: Find the person before he leaves the city and convince him to stay, fearing the future he doubts his abilities, and perhaps only needs some training to build his/her morale.

NPC:
  Name: The Troubled nin
  Age: 12-22
  General Appearance: Genin-Chuunin rank kiri ninja uniform, wearing the nation's headband and dark coloured hair. Clan and other appearance up to the players
  Personality: Scared, nervous, defensive
  Motivations: Fear, disappointment
  Fears: Being killed, being useless, getting people hurt
  Other: has 10 kinai, specs: C-Taijutsu, C-Bukijutsu Element: C-Suiton, C-fuuton, all academy skills and C rank and lower library skills of his elements
"I fully understand" , yawned Eishi with a simple nod. "My objective is to track down Kiya Satoha before he does something remarkably unhealthy. Is that all, sir?"
The giant polar bear, elegantly dressed in the Mizukage's formal attire, roared behind its small desk before sticking out a long blue tongue in an edacious attempt to lick the flying rainbow fish that was circulating the cave for quite some time. Observed from above, this bizarre scene was rather comic, yet Eishi was giving no indication of taking the presented matters lightly. No indication at all. The boy was familiar with the basic principles that constituted a shinobi's life and thanks to his Academy lectures he knew well that missions were to be carried out with swift precision regardless of their topic. Especially when they were a debut.
"Is he okay?", asked the nearby mirror when the Yuki representative made a humble step towards the exit. "Could he be dead?"
"Excuse me? Who are you referring to?", Eishi asked, bedazzled by the weird reaction of the mirror. The hole in which he took his briefing was clustered with junk: pieces of glass, old furniture, some Kiri magazines, propaganda papers, explosive tags, pictures of shy dogs, etc. But for all this stuff to talk…well, that was unheard of, although it somehow made a distant sense.
"Well, it's not raining, so I guess…he'll be fine…", continued the mirror. It was a large and ugly item that was hanged on a stalactite for the purpose of…something. "Let's go, Seiki. A drunkard never walks alone."
"Wait…why are you not reflecting my image? And my words?"
Silence.
Oh no. Could it be…
"Am I…"
Eishi opened his eyes in a blind panic. Snap! He had fallen asleep under the tree near the target's house, and it was already late afternoon. The windows of the building were closed, no lamp was switched on, not even a flicker of light.
The troubled nin has left the perimeter, and the genin had let him escape…
---
WC: 345
____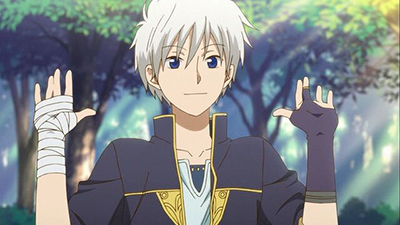 Active threads: 3/5
Missions: 0/2

Finished threads: 15

Completed Missions:
D: 4 | C: 3 | B: 0 | A: 0 | S: 0 | SS: 0