It was an undisturbed afternoon with the prospect of gentle wafts and generous whiffs. The pleasant fragrance of salt and hope flavored the air, adding additional value to the beautiful weather. Being derived of heavy moisture, the promise of a good day seemed more real than ever. Its invisible presence was caught in the nets of various fishermen, woven in the rugs of studious women, notched under the knifes of chefs and cooks; the optimistic trails of serenity being echoed between hammers of blacksmiths and armorers. It was as if no wars were possible, as if no feuds could remain unresolved, and the world was finally at deep peace...
...but not for long.
***
Hands in pockets, feather-brained expression, Eishi was strolling through the village streets dreaming about something abstract and vague. His white hair was uncommonly dishevelled and his shirt appeared to be ineptly ironed. Every then and now the boy was letting out a noteworthy yawn, completely oblivious to the working people around him. Since he wasn't called to the large ten story building today, Eishi considered his life free of exploit, and as a direct result of that assessment he had decided to enjoy the day to the full extent of his energy, that is - sleep throughout the morning and take for a walk on a later hour.
As he passed the canal near the Siren's Den, he noticed a strange pattern in the sky. It was a sheepish cloud, clear as a baby's conscience, drifting slowly like a sleigh on a frozen fringe. "O-oh, I've never really seen one so pure before", exclaimed the boy. He crossed his arms behind his neck and stared at it for minutes, failing to notice the creeping shadow that approached from behind...
---
WC: 297
____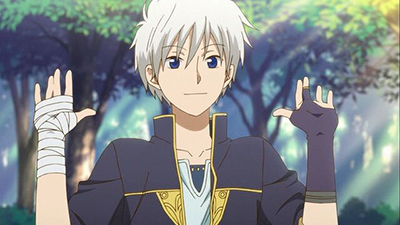 Active threads: 3/5
Missions: 0/2

Finished threads: 15

Completed Missions:
D: 4 | C: 3 | B: 0 | A: 0 | S: 0 | SS: 0