Mission Briefing:

Mission name: Kiri Home Maintenance
Mission rank: D-Rank, Repeatable
Objective: Help a villager around do chores/repairs around their home
Location: Kirigakure
Reward: 40 Ryo
Mission description: The mission is to go to the client's home and conduct whatever repairs/handiwork that they ask; this can range from plumbing to roof repair to heavy lifting to painting the house, etc. etc.
Mission details: Usually, the villager expects you to do much more than stated. For example, a villager will ask you to clean the house...and by that, they mean vacuum the entirety of it, wash the windows, apply a new coat of paint to the outside, and fix the roof. Many villagers are in need of different kinds of home help, so this mission is repeatable.
"
Oh boy, oh boy, oh boy
", Eishi was really excited about the small letter which was currently being clutched in his bandaged hand. The paper was shabby and a few coincidental rends near its corners were showing remarkable proof of the message's careless and rather exalted overuse. "
4000 ryo!
", exclaimed the genin and grinned widely. "
They are really appreciating my talent! After my first mission's stunning success, the Mizukage and the other high ups are probably amazed by my unnatural abilities, so they are sending me to help a feudal lord or a very prosperous patron. Who else is going to offer such a sum for some manual labor? And to hire a shinobi instead of simple workmen…they probably have something really special in store for me. What could that be? Should I act as a spy to find a dangerous saboteur disguised as a foreign maid? Or perhaps they are building a secret escape route and I am to guard the passage with my very life. Oh, I simply can't wait! The house should be around the corner, but perhaps it's best to ask somebody for directions - just to keep it on the safe side. Hey, grandpa! I am a ninja and I've been sent here on a commision
(he-he, you better watch out if you are an enemy, he-he)
.
Do you know where my client lives? He goes by the name of Enzori Estro.
"
No response. The old man, completely oblivious to his surroundings, was crafting something out of wood on a large steel table in his lawn.
"
Hey, old man!
", Eishi yelled harder. "
I am looking for Enzori Estro. Do you know where he lives?
"
'
Wha-
", the pensioner dropped his chisel. "
Who does wha-?
"
"
ENZORI ESTRO! I AM LOOKING FOR ENZORI ESTRO! Where does he live?!
"
"
Wha- sniff?
"
"
Oh, forget it...
", the genin sighed and added in a low voice, "
I can find Enzori Estro on my own.
"
"
Ah, so you are looking for Enzori Estro!
", the old man shouted in response. "
Why didn't you say so earlier?
"
"
How did you…
", blinked Eishi.
"
It's a me! Come, come. I've been waiting for you, son…
".
---
WC: 368
____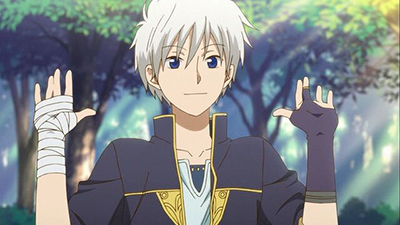 Active threads: 3/5
Missions: 0/2

Finished threads: 15

Completed Missions:
D: 4 | C: 3 | B: 0 | A: 0 | S: 0 | SS: 0