1 Absence on Mon Aug 28, 2017 11:38 am
Senju Airi
D-rank
I've been in a gloomy mood lately in which I tend to avoid social interactions. Additionally, my internet provider will be working on its network so chances are big I'll be out for a few days anyway.

Apologies to those waiting on a post. I'll get to posting as soon as possible.
____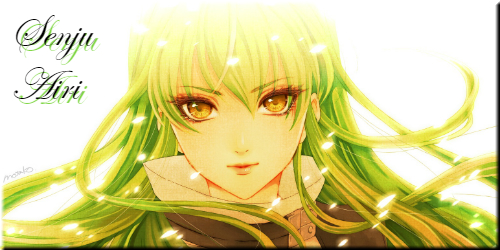 The Trees
The Branches
The Leaves
The Blossoms
The Nutritions
---
Passive - Distinctive Scent:


Description:
Passive [Permanent cost of -10 max chakra].
Airi has a distinctive scent about her that is quickly recognised and easily lingers around. All scent-based (non-tracking/detection) jutsu against her suffer a -1 rank in effectiveness, while all scent-based tracking/detection is done with a +1 rank in effectiveness.