Zeref Kyōakuna
D-rank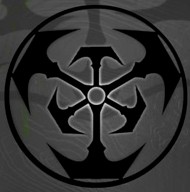 Clan Name:
Kyōakuna (Iron-Hearted)                     
Location: 

Kumogakure 
Specialization: 
Ninjutsu
Elements:

katon,

Doton,

Kōton
Clan History: 
Humble beginnings: It is unknown just how old Kyōakuna clan truly is, or if they are the original clan that harnessed Kōton, The earliest mention of the clan was during the fourth shinobi war against the Akatsuki. During the war the clan produced and supplied many of the weapons for the Allied Shinobi Force to combat the Akatsuki threat, besides that the clan was relatively passive in the war due to their limited numbers and skill in ninutsu.
Steel Forge: For the next hundred years the clan and the Kōton Kekkei Genkai was rarely spoken or heard of, that was until a Shnobi named Gajeel Kyōakuna rewrote the clans purpose from humble craftsmen into powerful shinobi. Gageel's skill with Kōton was unrivaled, able to wield huge amounts of Kōton as if it was nothing. With this skill and power he took over as head of the clan and started to train members to use Kōton as jutsu. Gajeel created dozens of Kōton based jutsu that were more offensively based rather than the simple weapon forging the clan was known for. After half a decade under Gajeels leadership the clan grew to be feared by enemy shinobi. Gajeel believed that mercy was a weakness, and he along with his top followers, trained the younger generations to think and believe the same. Under Gajeel the Kyōakuna was known for being brutal warriors, they never took survivors and if they did it was only to gain information after words killing off the captured enemy. Fighting, war, and becoming stronger became a vital part of the clans ideals, dying young became very common with in the clan, and was considered a good death to die in battle. The Gajeel and many members of the clan wanted to write theirs as well as the clans name into history even if it was with blood. Gajeels rule lasted roughly twenty years until Yuna, his granddaughter took over by beating, and killing Gajeel in a one on one battle to the death.
Steel forged in blood: Yuna was even more brutal and cold hearted than her grandfather. Gejeels main goal was expanding the clan, making it stronger, and well known; Yunas main focus was increasing the clans wealth, and further expanding their legend. Under Yuna rule the members of were trained at the age of seven, kids were taught how to fight and kill. The ideal and typical family was no longer a social construct, instead the clan as a whole raised the young, often children didn't know who their true parents were, Yuna believed this would help them become harden warriors. Yuna also changed the clans loyalty from that of Kumogakure, to who ever could pay. The clans name was indeed spreading under Yunas rule, but they were more known as mercenaries, and traitors than great warriors. Yunas rule didn't last nearly as long as her grandfathers after only three years there was a revolt with in the clan.
Revolt: The clan broke into two factions, on one side there were the members loyal to Yuna, on the other there were the members who were lead by a counsel who wanted to return to Kumogakure, fearing that it was only a matter of time before the village would come after them for being mercenaries. At first Yunas group was unmatched and was quickly smothering the revolt, that was until Kumogakure stepped in. At the request, and plea of the counsel Kumogakure sent in their own forces to aid in those loyal to the village defeat Yuna. The counsel and Kumogakure were noq gaining the upper hand in the revolt and had Yuna pinned with in the clans compound. Yuna, realizing she was going to lose unleashed a powerful jutus. The jutsu was powerful enough that it ended up leveling the entire compound of the clan admits the battle. Due to Yunas jutsu, not only did she die, but she took most of the clan on both sides with her. Kumogakure jailed the small handful members who were loyal to yuna, while the ones loryal to the village, numbing less than twenty scattered. Out of those who lived many abandoned the practice of Kōton. The clan that was quickly blazing their way through history, was just as quickly forgotten. 
Modern day(50 years to present): It has been three hundred years since the revolt took place, in modern day the Kōton kekkei genkai is very rare and there are not many known wielders of it. When the kekkei genkai does manifests, itself it is never more than being able to wield more than a few ounces of Kōton. There are those who know about the history of the Kyōakuna clan, and they believe that the kekkei genkai comes and goes like wild fire. It starts with a few embers, and soon it is a blazing fire that consumes all in it's wake, and then it is snuffed out. Historians believe that just like the appearance and rapid growth of Gajeel, it is only a matter of time before the kekkei genkai manifests in a big way. 
The number of people who are able to use 
Kōton is unknown, some thing it's less than a dozen.
 The only known direct descendant of Gajeel  as well as Yuna), is a young male known as Zeref Kyōakuna, making him the unofficial heir to the clans name. 
Members:
Metoro Konjiki (Deceased)
Hiruko (Chimera Technique) (Deceased) 
Gajeel Kyōakuna (Deceased) 
Yuna Kyōakuna (Deceased)
Noc Kyōakuna (Deceased)
Zeref Kyōakuna (Alive, Unofficial heir)
Kekkei Genkai Name:
 Kōton (Steel Release)
Kekkei Genkai Description:
 Kōton is a rare Kekkei Genkai (Bloodline Limit) of the Kyōakuna clan. Combining Katon and Doton natures the clan is able to create and control Kōton. The creation of Kōton takes precise control over Doton (Earth) and Katon (Fire); Doton is used to draw out the correct ore (Iron, Coal) and then using Katon they are melded together to form Steel. Once the steel is created it is already infused with the clans chakra giving them ability to maintain, and control the steel. Once the steel is extracted and created it is in a molten state until the user molds it into shape and hardens it by lessening the Katon chakra with in it. Although the process seems to be  complicated, and require a large amount of focus, the Kyōakuna are able to do it absent mindlessly just as others can do with basic chakra natures. When the Kyōakuna members use their koton at A-rank, they are able to make Koton purely from their chakra and do not need to draw to from the earth.
Kyōakuna members can wield Kōton in either a molten state or a solid form. This allows the user to have complete control over what they wish to do. They could use a molten form of Kōton to flow more easily and trap targets. They user can also use Kōton in a molten state to form weapons, walls, tools, ect, before turning them solid. This is done through jutsu that must be apped. 
When the Kyōakuna members are not actively using the Kōton (I.E charka being channeled into it) The steel remains on the ground in the state that it was last in while it was active. While it is not active, Kōton becomes brittle, while in this brittle state it can be broken with a weapon or jutsu of equal power to Kōton.(The jutsu that created it)
Additionally Kyōakuna can only control steel that they created, this is due to the infusion of their own chakra during the creation process. They members can create weapons made of their own Kōton and then "melt" it down to a raw state. Once in a raw state clan members can bend it to suit their needs in battle, such as using it in a jutsu. (Example: Having a Katana at the start of the battle, melt it down and use the now raw Kōton to create a steel clone.) 
After the jutsu is completed the user can keep using the Kōton for other jutsus as long as the amount is correct. Weapons/ items made and apped from the user's steel can be used as a source for their jutsu, so long as the rank of the item/weapon is equal to or greater than the rank of the jutsu.
D rank weapon- 1 D ranked jutsu at a time.
C rank weapon- 1 C ranked jutsu or 2 D ranked at a time.
B ranked weapon- 1 B ranked jutsu, or 2 C ranked or 3 D ranked. Or a combination of 1 C and 2 D
Note:
The weapon melting caps at B rank due to the clans ability to create A ranked Kōton jutsu from chakra alone.
Members of the Kyōakuna clan receive 20% Ryo reduction when creating, and free reforging of weapons that are made of Kōton. This means Kōton weapons act like consuming items, they will refill after each thread.
(In each app, it must be listed the item in question is made of Kōton.)
Kyōakuna steel is very effective against melee combat and as such when blocking with Kōton against tiajutsu and Bukijutsu, Kōton act as if +1 rank higher than normal.
Kōton is highly conductive and because of this it acts as if it is +1rank higher against Raition techniques. This is mainly because of the ability to act like a lightning rod, either grounding out the Raiton, or completely causing it to be drawn off it's desired path. It a Raiton jutsu is fired, a Kōton technique can pull it up to 5m off it's original course.  
Drawbacks:


Kōton is weak to Katon because of Katon can heat the Kōton back to it's raw state. Therefore all Katon techniques interact with Kōton at +1 rank.

Kōton is weak to Jiton because of the magnetic properties of Kōton. Therefore all Jiton techniques interact with Kōton at +1 rank.

Kōton level matches the lowest level between Katon, and Doton. (I.E Katon=S, Doton=C, Kōton=C). 

Kyōakuna spend most of their training on controlling Kōton, they have a hard time learning other elements. Members can not learn a fourth element because of this. Members can not take hesitant element as a negative.  

Due to members often being harsh, they are not known to be social, because of this all social threads have a 20% word increase.

Kōton based jutsu speed is -1 rank of the jutsu itself. (I.E S rank jutsu, will max out at A rank speed)

Special thanks:
Many gave me advice, tips and small edits; Sero, Tomohiro, Kisei, Mitsuo, Raiu, Syekren. May have missed a few.


Last edited by Zeref Kyōakuna on Sun Dec 24, 2017 9:01 am; edited 17 times in total