Ayakashi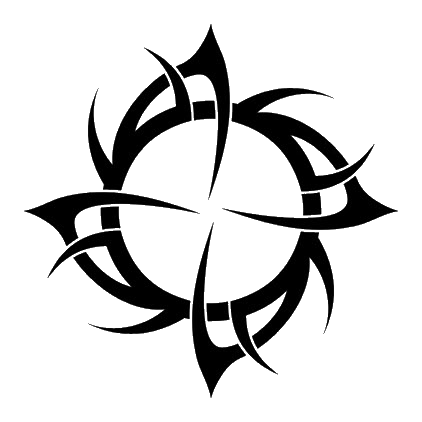 Clan Name:
Sumiko
Location:
Scattered
Specialization:
Ninjutsu
Elements:
Katon || Fūton || Shakuton
Clan History:
T
he Sumiko Clan is less of a family and more like a new, select group, that was formed during the era of the Fifth Kazekage. the group consisted of a council of powerful Fire Style users to protect the village from intruders, though, amongst them all was a single soul, meek and seemingly worthless to the group named Yowai. Yowai was a Chuunin that stood amongst the powerful Jounin, who earned his place amongst them not for his own merit, but from the fact that his mother had once saved one of the elder members' life, and, in repaying the debt, he took the child under his wing, hoping to train him into something more than he had been up until now.
T
he group undertook many missions, Yowais small size, lack of inherent power and use of the Fuuton style rather than the Katon style was often considered more of a hindrance than an aid in many of the missions. In the beginning, the Jounin of the group would allow themselves to accommodate him, this practice waned until ultimately, they would charge ahead, leaving him behind. Mission after mission, Yowai failed to live up to his potential, seldomly getting a chance or simply fanning the flames of his kinsmens' techniques to blow them out of control, causing more burdens than blessings to the group, as well as seldom aiding in their many varied objectives... This radical under-performance cut into the boys' training, stunting his growth as a ninja
to chronic levels until he was considered little more than a PR front, a pet of the team more than a ninja to take in the victims and hope to keep them safe...
Y
owai however, while he had not been getting stronger, his anger at himself and his own loathing of his situation burned deeply into his heart. His team had never noticed that he had trained himself to use Fire Style in the years they had been working together, able to do little more than watch, he had observed this famed ninja do battle and work time and time and time again to such an extent he gained an encyclopedic knowledge of them all, all of their jutsu, their moves, their strategies and mannerisms... Yowai had nothing to do but observe, and observe he did... he did it well.
U
ntil one day, this training culminated, Yowai had ascended to the rank of special jounin, regardless of his secretly growing talents on the merits of the squad alone... but celebration was short lived, as finally, Yowai was kidnapped by an enemy combatant and used as a hostage. Although the squad were able to work around the hiccup, it was not without great additional difficulty on a relatively routine mission. It was there and then, the group voted in favor of removing Yowai from the squad... choosing to leave the village rather than face the shame, Yowai decided to leave the nation.
But, such freedom is not afforded a ninja.
Y
owai, shocked little more than a few days after his defection would come face to face with the other five members of the squad who hunted him down to a cave in the desert... barely able to make his leave of suna before confronted viciously by his former companions, commanding him to return to the village... Yowai refused... Calling him out on his antics, claiming there was no time for this stupidity, one of them reached out to grab his arm, and in a split second Yowai reacted, chakra flared and, without the possibility of counterattack, Yowai flipped the Jounin over his shoulder and hammered him into the earth. The others flipped, calling out in rage as they would attack recklessly one after the other...
B
ut young Yowai, he knew them all inside and out, against their superior strength he would dart backwards, eyes closed and remembering each of them, rather than fighting them in the present. With an astounding level of skill Yowai evaded his captors, before activating one of their own signature techniques and using it against them at an opportune moment, eliminating another of them... Yowai had become powerful, this much was clear, though should it have been any other group of ninja he may have failed. Until finally, as one of them activated fire style greater fireball jutsu, Yowai reacted in kind, using wind release to suck the Katon into a vortex of fuuton, whirling it around himself before coiling the swirling wind and fire into his own hands... Yowai was used to using Fuuton to fan flames, he decided to push that to an extreme.
O
verpowering the stored Katon, but not blowing it out with his winds, he would pump it further and further, glowing brighter and brighter until the Katon became translucent. The internal strom of heat and vibrating energy leveled out as Yowai lost control of the jutsu, letting out a wave of thermal radiation that threatened to blast them all away... but the leader of the group, who had taken him in, in an act of bravery leaped onto the devastating orb and trapping it with him inside a barrier before it detonated, annihilating him and sending the others flying with the ensuing explosion. Scorch, had been born again.
Y
owai returned with the others and faced trial, meaning to serve a five year sentence for what he had done, but honed his skills within the prison walls and hoping to master this new energy. Though it was hard, impossibly so, he managed to by the time of his release. As he exited the prison, he saw before him the squad that had attempted his capture, each of them kneeling as if they'd been waiting... Having long scolded him, jeered at him, neglected him and scorned him. the jounin were at their knees, hoping, no, begging for forgiveness, and to be taught his technique. So, naming the clan after their former leader who fell
The Sumiko were born.
Members:
N/A
Kekkei Genkai Name:
 Scorch Release (灼遁, Shakuton; Viz "Scorch Style")
Kekkei Genkai Description:
Scorch Release is an advanced chakra nature Kekkei Genkai that is thought to be created by the simultaneous use of Katon and Fūton; by using Fūton to sustain the flames produced by Katon and enhancing them to solar levels. Or so they'd tell you. In reality, their combination of Fūton and Katon works more similarly to a nuclear reactor; They super heat their hyper concentrated Katon element with their Fūton to produce enough heat to break down Fūton into little more than a particle wave of thermo radioactive energy, an effect akin to microwave radiation, then molding the result into form. This allows the user to create waves of thermo-radioactive heat that are capable of dealing burns as deep as cuts.
Shakuton:

Nature: Unlike Katon that burns from the outside in, Shakuton doesn't interact with solid objects in the same way due to it being a wavelength as opposed to a physical energy. The burns from Shakuton techniques are able to penetrate as deep as other jutsu would be able to cut, delivering their burns equally to internal structures as well as external. This nature, flips the tables on Katons previous weakness to water, which, due to its low density is exceedingly prone to Shakuton which functionally evaporates on contact.

Shakuton is strong against Suiton as well as techniques that have it as a parent element due to their lack of molecular density (Hyouton, Mokuton), while, conversely it is weak against Doton and elements which have it as a parent element due to their solidity and density enabling them to better insulate against the wave (Yoton, Mokuton).

Scald: Should a victim be hit with a Shakuton technique, they become 'Scalded,' having a chunk of their bodies moisture removed resulting in a -1 tier to their endurance until the Scald his healed by a Medical Technique of at least a rank lower than the jutsu used to cause it, or by soaking the afflicted area in water for 1 post. The 'Scald' effect is capable of stacking up to 4 times, but can only be afflicted by each jutsu once per post.

Mist: On contact with a water source of equal or lower rank, Shakuton evaporates it on contact creating a swathe of water vapor and mist in its wake spreading at 5mp/s in amounts equal to the lowest radii of a jutsu of the water / the shakutons rank (whichever is lower). Should the water be natural, so is the mist, creating amounts equal to the amount of water evaporated. But should the water-source have been a jutsu or chakra enhanced, it cannot be seen through by doujutsu or visual sensory techniques that chakra of 2 rank lower than the water technique that the Shakuton evaporated. Creating an effect similar to the 'Hidden Mist' Technique. Ninja can see 2.5m through this mist for each rank they have in perception. However, this cloud also effects the user.

Drawbacks:


Advanced Training: Sumiko clan members are unable to learn a fourth element and their Shakuton elements rank is equal to the lowest rank of the elements that constitute it. [So if a Sumiko had S-ranked Fūton but a B-ranked Katon, their Shakuton would be at B-rank.]Finally, Sumiko Clan members must take the Hesitant Spec Negative SC without being able to balance it with an additional positive while their primary element starts at C-rank and their secondary at D-rank.


The Lead Effect: Shakuton, while being a potent element is not known to be good against dense materials, as such it interacts as if it were a rank lower against heavy armour and cannot penetrate bone until A rank.


Chakra Intensive: Shakuton is a volatile and powerful element to be sure, but it doesn't come without its drawbacks. Shakuton jutsu cost an additional -5 chakra to activate due to the intense focus and control required to stop the wave loosing control and form during its creation.


Dehydration: While not being able to be negatively effected by their own chakra or its scalding effect, the process of creating a Shakuton jutsu does have a lesser dehydration effect on the user. Should a Sumiko clan member use a Shakuton technique of B rank or higher they begin to get dehydrated, should they use 3, they become dehydrated, resulting in a -1 tier to their endurance stat. Finally, if they would use 5 or more, they become exhausted, loosing an additional -1 tier to endurance as well as the ability to dash or maintain techniques longer than 2 posts. Dehydration can be healed through medical techniques, or 1 point of Dehydration can be recovered through consuming or coming into contact with water in a post, while 2 can be recovered by being soaked or surrounded in water for one post.



Last edited by Ayakashi on Sat Mar 17, 2018 7:20 am; edited 1 time in total
____
~ Jutsu List
~ Aya's Stats ~
Item Lockup ~
Jutsu Rej ~
Theme Song
Taijutsu SS-Bukijutsu SS-Senjutsu S || Fuuton SS-Suiton SS-Hyouton SS
EP:
5