Mission Details:

Mission name: Dissidents in the Ranks
Mission rank: C
Objective: Resolve the Issue
Location: Kirigakure no Sato
Reward: 300 ryo
Mission description:
There has been cause for concern amongst Genin and Chuunin amongst the streets of Kiri, some believe them to be forming an almost socialist gang. Disperse them.
Mission details:
There have been a gang of Genin/ Chuunin running amok causing trouble around people who have traveled to Kiri, find them, and scare them so that they do not try this again. The movement seems to be growing under the threat of war and distrust, crush it. The number of them is up to the taker of the mission.

Can be threatened, fought, reasoned with, caught or arrested.

Leader:
Name: Chuunin
Age: 15-19
General Appearance: Wears uniform kirigakure flack jacket which resists 1 rank of buki/ taijutsu, has 5 kunai and 10 shuriken, with dark hair and fair skin.
Personality: Harsh, and semi nazi like, though reasonable, he has a superiority complex.
Motivations: Kirigakure for kiri nin only, no trade, no visitation.
Fears: He's still just a kid, a kid with some power, but only a taste, he fears pain, and getting into big trouble.
Other:
C rank ninja with C rank Tai and Ninjutsu. He has C rank Fuuton and Suiton with all academy skills and C rank and lower skills from the Library.

Others:
Name: Genin
Age: 10-15
General Appearance: Kiri genin, dark hair dark eyes and fair skin wearing ninja robes and a kiri headband.
Personality: Some are pulled in by friends, others are just bullies.
Motivations: Most just want to be cool and are being lead on by other members.
Fears: Getting into big trouble, pain, death,
Other:
Each have either a set of 10 kunai, and D rank Taijutsu and Ninjutsu. Each with D rank Suiton and D rank and lower library Suiton jutsu and all academy Jutsu
Masu wandered around the village seeming lost as she was just knew and learning the area, on her first day she was guided to the administration office, and she signed herself up for a mission with a random genin. Masu didn't know much about the genin whether it was a boy or girl, but wanted to make friends with them as quickly as she could, she didn't want to be an outsider in hopefully her new home. Masu looked around a few times trying to follow a map which had been given to her yet it seemed out dated and old the paper seem scuffed and ruffled a little, and the so-called paths which should take her to the office seemed to be blocked by buildings. "This map is so outdated, I'm never gonna find my way around this village." Masu looked around and could only see people walking around in many directions in a sense she would get herself lost just looking at the people walking around her it confused her. Masu decided the best idea was to ask a "seeming local" which had been around her, she approached the old man who looked at her and smiled. "Hi there how can I help you?" the guy seemed overly happy to the point of being fake yet seemingly real at the same time. "Hi, um I'm looking for the administration building of the Mizukage if you could me in the direction please!" The man seemed to look a few ways not being decisive even starting to point certain directions yet he seemed lost as Masu was, before finally settling on point south. "It's that way I'm sure of it and if you get lost I'm sorry kid! Masu was confused, if he was certain its that way why would he be scared that I would get lost. Masu quickly ran north reaching about 200 meters before realising she was nearing closer and closer to the border of the village before reaching the gate. "He really didn't know did he. Masu sighed before asking a proper Shinobi of the Village who seemed to laugh "The administration is nearly on the other side of the village don't know how you ended up here! Masu just sighed again before waving her hand and quickly sprinting towards the center of the village nearing closer and closer. Her footsteps pounded hard on the ground as she sprinted towards the administration tower to receive her mission and she was already late as hell, as she could fear herself being scolded after only just entering the village a few days before she knew this was bad for her reputation. Masu climbed the stairs sprinting as fast as she could before finally reaching the mission detail board and smashing her forehead against the glass. "God dammit, ugh that really hurt why did I take this after the Chunnin Exams, I need some rest" Masu talked to herself out loud. Before sliding the door wide open and fianlly making it to the mission briefing.
WC = 516
____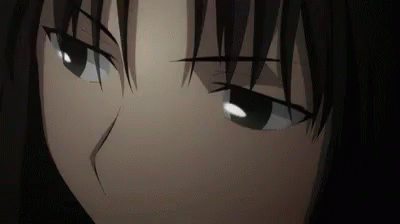 If you only look for darkness Guest, thats all you're ever going to see.
---