Haka Osada
Mission name:
Defend the Site from the Spider Horde [Repeatble]
Mission rank:
C
Objective:
Guard the construction crew
Location:
Surrounding Islands [Osada Manor]
Reward:
300 (+ 25 per 100 wc, for max +300 with +1200 wc)
Mission description:
A construction crew is at the Osada Manor's Island and needs to be protected as the area is known to have some trouble
Mission details:
You were sent to guard the construction crew but what you weren't aware of was it's from spiders. A horde of spiders come out from the darkness and it seems they are not under control but instead rogue. These things are large and do eat meat. Protect the crew! There are roughly 20 spiders.
Spiders:

Name: Mutated Wolf Spiders
General Appearance: These spiders are dark brown but look lighter in correct lighting with six eyes and have eight limbs. They are pretty large though and are as large as a car and weigh 300lbs.
Personality: Aggressive. Bloodthirsty. Intelligent
Motivations: Food which is you
Fears: None
Abilities: These spider have D rank stats and pincers that can pierce 1/2in into unarmored flesh. They can launch web at 15mps that requires D-rank strength to break out of.

Requires:
- 1500 wc
- 4 posts as asked by Chigetsu
____
---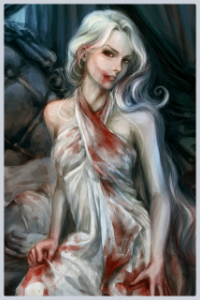 Haka Osada, the Aranean Queen
"Those born as monsters fear not becoming one."

🕷 Webs of Fate
🕷 Tools of War

🕷 Rise of the Tyrant
🕷 Torment of the Fallen



The Spider School
"Your soul, ours to bind. Our power, yours to unleash."

🕷 Spider Island
🕷 The Spider Clan
🕷 The Nightmare Court