Ayakashi wrote:

Mission name:

What Lies Beneath Kirigakure

Mission rank:

C-rank.

Objective:

Sortie the Ranks

Location:

Kirigakure no Sato

Reward:

300 Ryo +1 EP

Mission Description:

Kirigakure is once again going to war! All over the Land of Water, the Hidden Village have been called to prepare for a united effort to quell the dissidents within the remnants of Sunagakure in order to promote a new peace.

Development References: What lies beneathMission Details:

Ninja have been called to sortie and organize a plethora of tasks to ready the nation for the coming task at hand. Accumulating weapons, performing last minute checks on sailing craft and equipment, preparing supplies as well as accommodating last minute training to other ninja for the gruelling trip to the desert.
WC needed: 1500 (C rank) + 500 (quest mission) = 2000
____
---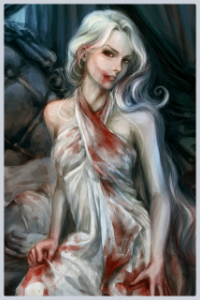 Haka Osada, the Aranean Queen
"Those born as monsters fear not becoming one."
Weaving Fates
Spider's Swarm
Tools of War
Way of the Spider School
"Our power, yours to unleash. Your soul, ours to claim."
Osada Clan
Spider Clan
Spider Island
Nightmare Court