Xiang Hyuga
D-rank
The idea was quite simple, really. A training station/program for her fellow Genin, to help them all prepare for the exam. Xiang wasn't exactly the strongest of all the Genin in the village, but she knew there would always be one particular thing she was better at than nearly anything else.
The Art of Training.
That being said, what's better than training all on your lonesome? Training with other people, especially people that could all learn something from you, while you take from them, too. It was a social exercise, physical exertion, even of the mind, all culminated into one. But Xiang decided to go beyond that; with the upcoming Chunin Exams on the horizon, not only did she want to prove herself, but she wanted to fight capable Genin, in fights that weren't one sided and entertaining for all sides...and in the end, to the point all combatants came out, at the very least, respecting one another, maybe even becoming friends.
In order to accomplish this, using her family's wealth as the conduit for her splurge, she sought out all types of books, exercise equipment, wooden weapons, her own self created chakra tags, refreshers, and even got one of the chefs in the village to cater for her. Granted, this person also cooked for her family from time to time, but it was still over the top. Then, she went to work in an abandoned part of Konoha, not really touched by anything but perhaps tiny critters, setting up stations for all the basics they'd need, a sparring ring, study hammocks, the chef's stand, and finally, a sign up station. It's needless to say she was putting way too much effort into an event that no one may likely show up to. But Xiang was determined to try, and that's all that mattered to her.
After making sure the place she was advertising would be ready, Xiang then went around the village around midnight, the very start of today, and covered any populated areas she could think of with posters, inviting any and all Genin signing up for the Chunin Exams to come on down to her setup, promising tutoring and training exercises for all. To be completely honest to everyone, though, she also said that while they weren't the best at Ninjutsu specifically, she could help the most talented individual in such on tutoring the others, if needed. With all the preparation anyone could need, she went back to her training paradise, and took a nap in the hammock, waiting until morning, the time at which was listed in the ads that it'd be open.
At the crack of sunlight, she was up and at it again, sitting all pretty on her little chair behind the sign-in stand, her fingers entwined with each other, her light blue eyes staring into the distance, and a big, joyful smile on her face. Today was going to be an interesting day.
[Current WC: 503]


Last edited by Xiang Hyuga on Wed Oct 31, 2018 2:56 pm; edited 1 time in total
____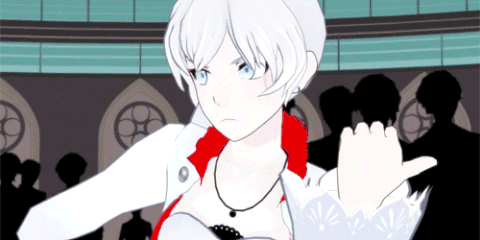 Taijutsu: S Chakra Flow: C || Lightning: S Water: C