Kaito Osoroshi
Chuunin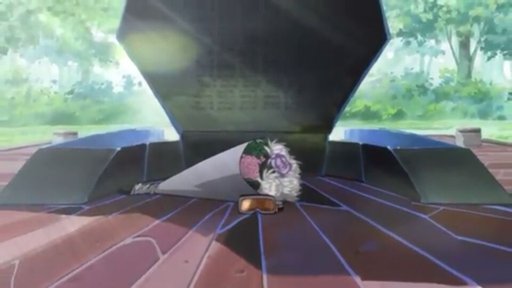 ~ Theme Song ~
Leaves and trees, for all that one could see. Katio had seen forests before, but in Mizu no Kuni he had never been too far from the ocean. Only real difference was the lack of salt in the air. The inability to smell the ocean breeze left the Kiri-nin feeling off balanced somewhat, not that it had effected his senses or his ability to stay on top of the game, but Kaito acknowledged that he wasn't comfortable here, so far from home. Perhaps it was more the sudden realization that he had no family back home to anchor him there that gave him such an uneasy sensation, but the Hidden Mist shinobi could have sworn it was the lack of salt water nearby.
At least they were doing something Kaito was familiar with, honoring the dead, as in Kiri the village's war dead was a topic even the most criminal scum wouldn't transgress against. Konohagakure and Kirigakure had been allies for most of record history, though the two villages had had their ups and downs to be sure. Still, after the better part of three hundred years of peace with minor conflicts here and there, Kaito wanted to make sure to stop by the memorial honoring the dead of their long standing ally to pay his respects to their sacrifice. Just as the Kiri-nin held the utmost respect for those that had given their lives in service to Kirigakure and Mizu no Kuni, Kaito felt the same degree of respect for those that died in their service of their own people, it was a noble death, and a fate all shinobi had to face.
Luckily, Kaito wasn't alone, having recently traveled to Konohagakure for the first time, Kaito was excited to see the village, and for him, that started with this task. Both Yoshito and Kyutai had agreed to meet up with him once they made their way to Konoha, and now Kaito was preparing to make his way to the memorial itself. Kaito had stopped in at the local market to buy a few supplies before heading out though, a blue paper lantern to symbolize the Land of Water's passion, incense to evoke and sooth the spirits of the dead, and a bouquet of white chrysanthemum to place at the memorial. There was a poem inscribed along the lantern, supposedly written by the third Hokage, but the paper had gotten damp at some point and Kaito couldn't make out most of it.
Kaito couldn't help but wonder how many names would be on the memorial, if it was anything like the one in his own village, Kaito expected to see a great number of names. His mother had taken him to see the memorial many times, and Kaito had fond memories of going down the list with his mother, reading all the names, even finding a few of his own ancestors listed there. Kaito had been about eight when he and his mother had come to the memorial while new names were being added. Up until that day, Kaito had never fully understood what the names symbolized. Such memorials had nothing to do with honor or glory, they were the acknowledgement of sacrifice, a testament to a village's ability to endure suffering. Even if another village became his enemy, Kaito couldn't help but share his respect for those that sacrificed everything so their people could endure, especially when it came to Kaito himself taking a life. It was for this reason, traitors and missing-nin were detestable to the genin, as they were literal embodiments of cowardice and selfishness, the exact things shinobi were meant to stand against.
By showing his respects to the Konoha-nin who had given their lives to protect the ones they loved, Kaito was also carrying with him the hopes and dreams of those that had died protecting his own village. A subtle, silent acknowledgement of what both shinobi villages shared. Afterall, Konoha was an ally of the Hidden Mist, so showing their respect the the Hidden Leaf was paramount while within the walls of the Hidden Leaf village. Nothing of foul intent could be allowed to happen while they and their fellow Kiri-nin were within the walls of Konohagakure. Besides, Kaito wasn't a fool, with the Chunin Exams already underway, the security within the village exploded, going something reckless wasn't a good idea with all the ANBU around.
Finally making his way in to the small diner where they had planned to meet up, Kaito made his way to the bar to ask for a waiter before being seated at a booth across from the bar in the center part of the small diner styled restaurant. A glace of cucumber and lime juice was what hit the spot, so Kaito had three while he stat there waiting for his friends to arrive.
WC: 823
Thread Total: 823