Kaito Osoroshi
D-rank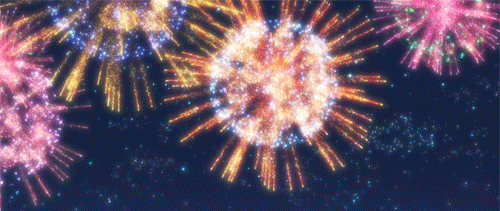 ~ Theme Song ~
With the Hidden Leaf hosting the chunin exams this time around, a fair number of Kiri-nin had traveled to the Land of Fire, all making their way to Konohagakure in the hopes of showing themselves worthy of their place as shinobi of the Hidden Mist, or simply to show their support for the season's genin. Kaito had come mostly just because participating in the exams was expected of him, plus his grandmother had always wanted to one day watch him compete. Kaito didn't much care himself, but given everything he had only recently learned about his grandmother, his mother, as well as himself, Kaito had wanted to keep the spirit of his grandmother alive by joining the exams.
So far, Konoha had seemed well enough, but Kaito already felt homesick, he missed the smell of the ocean on the breeze, the sound of seagulls off in the distance, and the food they called fish here was horrible. Kaito didn't know what it was the locals had done to the fish, but he had to go out of his way to find a restaurant that had live fish before fighting with the chef so Kaito could cook the thing himself. Still though, Konoha had a number of things to offer that seemed nice enough, such as the vast amounts of meats Kaito had never eaten, venison for one tasted like something from above. Konoha also seemed real big into baked goods and hearty soups and stews. Suffice it to say, Kaito's stomach was full.
After eating the day away and seeing some of the few sites around the village Kaito had heard of before, the young Kiri-nin decided to make his way to Shinwato, the more nightlife friendly district of the village. Kaito didn't really know what to expect, though when the fireworks started they had startled him a little bit, not that he had never seen them before. Kaito was just having trouble letting his anxiety fade away so he could relax. Being in a distant land had an unsettling effect on him. Some small part of Kaito wanted to just go home, and Konoha was not his home. The only person he'd ever met from this village was Sachihiro Senju, and Kaito hadn't bee able to locate the Konoha-nin yet. With most of the Kiri-nin scattering to the wind for site seeing and meeting up with old friends from the Hidden Leaf, Kaito felt a bit alone.
In the end, the young genin from the Hidden Mist had made his way to a large gathering of people watching the fireworks overhead. A few vendors selling food, others selling trinkets and gifts, but mostly just people. Kaito took a moment to close his eyes and take in all the sounds, children playing, adults chatting, and collective laughter. In other words joy. It was the same joy Kaito had felt in his own village many times over the years, the same sense of joy he sought to protect as a shinobi. He would never question his loyalty to the Hidden Mist, but if all villages could share this sense of joy, Kaito never wanted to be the one to cause the suffering that would bring others' joy to an end. With the demonic blood inside him, Kaito Osoroshi wondered though, did he even deserve to live? If he was meant to be a monster, how could he protect the carefree joy of his people? If he used his new found abilities, most people would recoil from him. How would he, an Osoroshi, balance those two aspects of himself? The monstrous legacy of his blood, and his desire to keep those he loved safe from harm? What the hell was he doing in Konoha anyway?
He needed to stop thinking about that for now, Kaito needed to focus on the exams, and his future, but the loneliness in his heart was festering inside him. No family left, and no friends by his side, he was a ninja far from home surrounded by those that reminded him how much he didn't belong where he was. Kaito needed a drink, to say the least. Just then a round of fireworks went off that snapped him from his thoughts. As the bright blue lights fizzled out, Kaito actually managed a smile at how beautiful the sky was right now, the fireworks crashing against the cold darkness of the void. Such brilliant determination.
Personal WC: 749
Thread WC: 749