Maigo
D-rank
Exhibition:

Mission name:

Exhibition Match

Mission rank:

D-S

Objective:

Perform a spectacle of combat.

Location:

Konohagakure no Sato -> Any Notable Location

Reward:

150/300/500/1000/2000 Ryo + 1/2/3/4/5 EP.

Mission Description:

The festivities surrounding the exams are brought forth by a sportsmanship and drive to witness combat; new abilities or items and ingenious strategies. Keep the audience captive for the main event by stoking the flames of intrigue!

Mission Details:

You can take this mission only at a rank equal to your own rank, and this mission must be taken alongside another player. The bout in question must qualify for the Guidelines' rules on combat, and thus must be at least 2 posts long. Do your best to exemplify your skills and execute creative maneuvers - it's all a show!

At the end of the mission, you and your opponent must decide who wins for the purposes of the mission; the winner puts

Victory Count: 1

at the end of their exit post. The next time a victor takes this mission, they link their previous Exhibition Match to the first post of the next one.

For each Exhibition Match you win in a row, you gain one stacking extra EP from each successive match you win, up to 5.

Example Exhibition Streaks wrote:Genin:



Victory 1: 1 EP

Victory 2: 2 EP

Victory 3: 3 EP

Victory 4: 4 EP

Loss: 1 EP


Special Jōnin:



Victory 1: 3 EP

Victory 2: 4 EP

Victory 3: 5 EP

Loss: 3 EP

Victory 1: 3 EP


If you take this mission and later choose not to use the WC towards the mission (thus failing it), you break your streak.
-Taking at A-rank (for both Buri and myself)
-3500 words for 1000 ryo and 4 EP, 4 more EP available for an additional 10k words jointly
____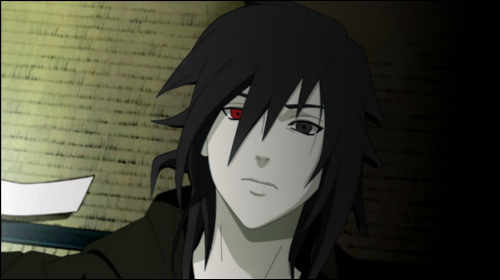 I was trying to figure out which was worse, Ignorance or Apathy. And now I realize that I don't know and I don't care. - Maigo Mugetsu