Eishi
D-rank
"Are you sure it's fine, doctor?", Eishi sighed on his way out of the facility. "My hands are still numb and I feel so empty, so... bleak. Everything seems dead to the touch, meaningless to the thought. It's as if this whole world has been devoid of sense! Am I going psychotic?".
"Relax, my child", the grey man coughed – he had a bad case of smoking which often interfered with his patients' procedures, yet hardly anyone considered it worthy of reporting. In fact, Dog Cough (that's how he was known around here) was very kind and optimistic; the type of guy who could fill you with hope about your medical condition and let you lead an impossible war if only to see you not giving up on your way down. Eishi knew that perfectly well, yet worried about his lack of progress, the boy was more than ready to take another lie on his bill – something comforting that could help him disperse his worries for a little while. And a lie was he taking.
"Doctor Amarashi told me that you were quite fond of her visits.
*cough* *cough*
It's a fine practice that our hospitals could afford such qualified psychiatric help. See, not every country can spare the money; I've heard of terrible stories about victims of insanity, thrown away as mere luggage. But the Mizukage is good and Kirigakure is prospering. Have you read the news? Our military...
A painful grimace had replaced Eishi's face when he interrupted the kind man: "No, sir, thank you. I don't really want to know about that now."
"Ah, I see. You still haven't overcome your father. You know, I am no expert, but psychosomatic blockage could be the reason for your tactile disturbance.
*cough*
You should really consider the possibility of..."
"Doctor, enough! Please. Not now. I am... I am doing my best."
"Of course, my boy. Of course. How old were you anyway?"
"16."
"Well, I believe it would be of benefit if you were to socialize with other young people. No, no, don't give me that look, I've already signed the papers – you are to go outside for 24 hours before returning to this ward. Doctor's orders".
And with that he coughed again – this time a little longer.
***
Not a while after Eishi was walking down the street, his face bloodless. Where was he supposed to go? How was he supposed to meet new people? And what was expected of that? It was too early to tell.
WC: 428


Last edited by Eishi on Thu Dec 27, 2018 5:54 pm; edited 1 time in total
____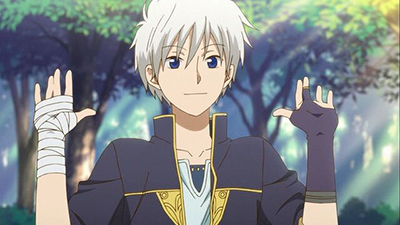 Active threads: 3/5
Missions: 0/2

Finished threads: 15

Completed Missions:
D: 4 | C: 3 | B: 0 | A: 0 | S: 0 | SS: 0