GORILLA JOE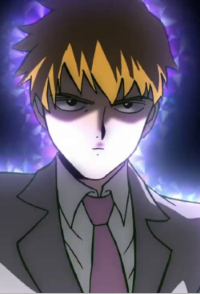 Genin
Spoiler:

Mission name: War on Gangs: Disruption.
Mission rank: C.
Objective: Foil a petty crime.
Location: Tsuchi no Kuni.
Reward: 300 Ryo.

Mission description: The crime in Iwagakure has been more common recently, and the police seems to be having some trouble. We need someone to show these new criminals that they can't just get away with whatever they want.

Mission details: Unlike the previous patrol mission, this mission has you actually deal with an issue instead of reporting it. If the occasion arises, this mission can be applied mid-thread, although previous word count will not count towards the mission's completion. You get some extra ryo if you are doing this mission to stop a Player Character(s).
Joseph sat hunched over on the park bench which had been designated as the mission meeting point by his superiors. He had previously been in the office complaining about the missions that he been getting assigned, claiming they were far too easy for his skill level and that he was ready to take a step up. The village elders had heard him out, and while they had seemed to be somewhat frustrated that he kept on complaining, there seemed to be a sense of agreement that it was time for him to jump up to something that required just a little bit of skill, as opposed to the D rank missions he had been doing; the only requirements for such was having a functioning brain. Whilst Joe had been granted permission to take on a C rank mission, rules were rules, and as such he had been assigned a genin partner to undertake this mission with. The purported danger of such mission - a group of petty gangbangers - was seen as too much for a single genin to take on alone. Initially, the plan was to send a chuunin along with Joe. He had seen this as an insult, thinking that the chuunin would do all the work while he sat back and watched as an observer. Again, Joe had whittled down the elders patience, and they agreed to assign him another genin as his partner. Joe would have preferred to undertake this mission solo, as there would be more valuable experience to gain, however he was willing to accept a genin partner.
Joe twiddled his thumbs whilst he lounged on the rendezvous bench. He knew that he had showed up early to the meeting point, about 45 minutes early, but it was his belief that if you are exactly on time to something, you may as well be late. There was still 25 minutes until the arranged meeting time, but Joe was eager and ready to get going. Finally some potential combat experience with actual bad guys. He had been waiting for this for a very long time. A chance to put his life of training to the test. Growing slightly restless, Joe got off of the bench and began to pace up and down the road, impatiently waiting for his partner. He wondered what type of man would be sent to accompany him on such a mission. The village of Iwagakure produced the finest and toughest men on the whole continent, and the genin he was meeting today could be a valuable friend and ally for the future. Joe wondered what he should say to the man when they met. He didnt want to come on too strong as he often did, but he wanted to make a good impression. With his burning desire to become as strong as possible, came the burning desire for his fellow genin to get just as strong with him. Iwagakure was the most beautiful village in the world, and Joe knew that he would need to get strong in order to protect the village from those who sought to do harm to it. He continued to pace rapidly up and down, waiting for who he had decided already would be one of his closest friends, despite never meeting the guy.
WC: 547
____