Yoshihiro
B-rank
It's cold here, freezing. I have never felt so cold in all my life. I can feel it in my bones. Were it not for the small lantern in this sled-carriage, I would not have the warmth to be able to write properly. This semipermanent chill is the norm in the Land of Frost, a small nation tucked between the Land of Hot Water and the Land of Lightning. When I traveled north from the former, I found the gentle forests giving way to rockier and much more rugged terrain. Finally, I was forced to change into a snow-based carriage to carry me the rest of the way to this nation's hidden village. This is a stubborn land full of stubborn people, for better and for worse.

I am told that for the 3 or so months that there is no snow here that this land manages to become something like a green paradise on Earth. If that's true, then I have badly chosen the time to visit. Like most of the settlements here, the Village Hidden in Frost is carved out of the rocky crags and mountains. There are chimneys that seemingly appear out of the ground with little pattern to them, with black smoke rising up into the air sporadically. The people here are mostly miners, chipping away at the subterranean wealth available to them. I have yet to see any fellow traveller's on the old sledding trails save for the odd shinobi patrolling the surface.

After a few days of travel, I reached the Hidden Village. Here, I entered the subterranean city to find a wealth of activity that betrayed the desolate surface above. WArm fires seem to light every corner, shinobi patrol the rooftop bridges or suspended walkways, and entires streets and neighbourhoods are carved out of the earth. It is a village constantly expanding, and by all accounts, is thriving in the shared warmth of its prosperity... There are, however, downsides to this.

To be blunt: the daimyo who run this country are corrupt knaves. They, and those wealthy enough to be of a similar level of prestige, live closest tot he greatest sources of heat, living a life of luxury without ever needing to know the chill of the outside world. Those who are poor or ill are shunted towards the cold depths of the underground caverns, into the dark and deep places of the earth where there is no light nor hope.

I am staying now at the Tunnel Snake tavern, here, I am waiting for my partner for this informal mission of sorts. I have been told of strange going ons at night along the streets of the Hidden Village. There are disappearances popping up all over the city. At first, there had been only prostitutes or the poor- and yet, more and more people have vanished. Now, a daimyo has gone missing, and a wave of unease has come to sweep over the entire Land of Frost. There is something down here scurrying just out of the light of the flickering flames, watching us from the shadows, waiting for something.

I want to solve this mystery, but I cannot do it alone. I hope to hear from my contact soon. This land of hot and cold is starting to wear me down, I fear.

Ever your faithful travelling partner,
ジョーよしひろ
Yojo sat in the corner booth of the musty bar, his head turned and looking out the window at the common folk passing by. The awe of this subterranean village had faded to him by now after a few weeks of being here. Now, with all that had happened, he was more concerned than intrigued about what was going on in this small nation. When he had first come, there had been talk of kidnappings and vanishing people- and yet now, with the disappearance of a daimyo, the entire nation was growing increasingly paranoid.
The Chunin looked to the bar, watching some of the older types turn their heads away from him. Even without the recent paranoia, the people of the Land of Frost were a stubborn and distrustful group of people. They were the middlemen between the Land of the Lightning and the Land of Fire, they had been victims of the Fourth Shinobi War, and their politicians were as corrupt as they come- with only the merchant class seemingly being strong enough to keep the country afloat. The nation was just one decisive push away from being plunged into utter chaos... Which was all the more reason for Yojo's suspicion.
It was all too perfect, all too co-ordinated. There was something going on that went beyond a rampant serial killer- he had a feeling in his gut he couldn't shake. He had to find answers...
And so he waited.
808/808
____
Futon: A, Raiton: A ///// Ninjutsu: A, Genjutsu: A, Senjutsu: A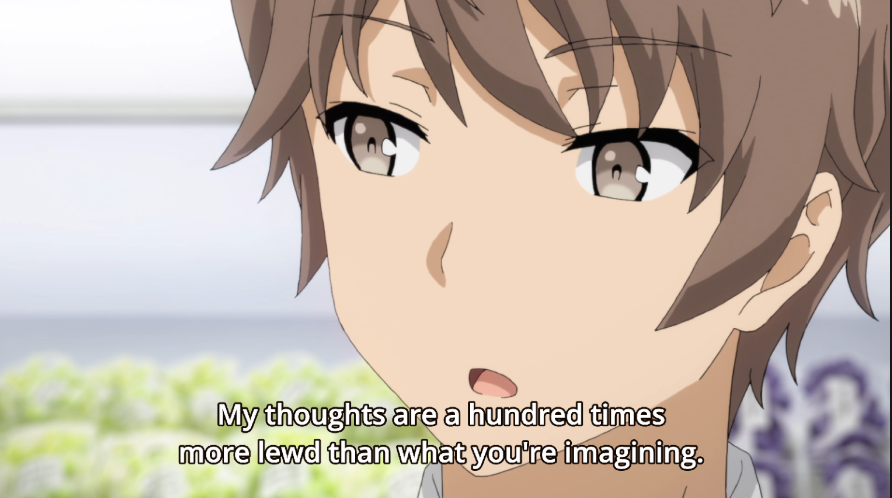 Yoshihiro Joe
~
Jutsu Reg
~
Jutsu List
~
Training Stats
~
Items
~
Plot and Threads