Mission name: Increased patrols .
Mission rank: B-Rank.
Objective: Clear the sector of Bandits.
Location: Rolling hills of Konoha.
Reward: 500 Ryo.
Mission description: Trade routes to the north-east have been raided by bandits heavily in the past month. Normally our regulars would take care of this but the squads that normally patrol that area have their hands full.
Mission details: Eight bandits are camped about half a mile off the road. Five of the bandits have C-3 stats and use bows that can drive arrows two inches deep into flesh  while two bandits with B-1 and use a-rank clubs that are able to break bones. Their leader, a large beast of a man that stands over seven feet tall and has B-3 stats wields a war-hammer that can shatter bones and cause internal bruises. These men have been using their brute strength and numbers to raid caravans, rather than any real jutsu.
Yojo hopped out of the wagon, landing on his feet and dusting the hay off of his clothes. Travelling from Konoha to the border wasn't a hard thing to do per se, it was just damn time consuming to do so. Even for a Chunin like him who specialized in being fast and slippery, sprinting from the walls of Konohagakure to the fringes of the Land of Fire was exhausting. So, like any self-respecting shinobi knowing that they were heading into a fight, Yojo opted to do the next best thing: be lazy and hitch a ride on some farmer's cart. The farmer in question was a senile old man who seemed more offended at having a freeloader hitch a ride, even if said freeloader was a shinobi of the village. They watched Yojo dust himself off with a none-too-subtle look of disdain for the younger man. "You'd better take care my boy. These roads are plagued by bandits. You can never be too safe around here" he warned. Yojo frowned, looking to the man poking his head from the front of the cart. "I told you, like, six times that I'm a shinobi. Dealing with bandits is low on the priority list of things to worry about. It feels like theres always some new gaggle of bandits popping up somewhere around Hi no Kuni" he replied in a snappy tone. The old man didn't seem phased though, instead continuing to speak in a forboding tone.
"I bet they're watching us right now ya know, just sittin' there, planning to gut ya'" the old timer commented, sniffing loudly as he looked along the woodland path to the dark underbrush that lay beyond. Yojo looked down at his bag of supplies, checking his kit once, trying to keep his mind off the geezer who seemed just a bit too excited at the prospect of him wandering off and ending up dead in some ditch. "Kids these days, I tell ya- they don't know what it was like back then. They keep their heads stuck in the clouds, I'm tellin ya. They keep thinking about pre-marital sex and drugs and being hoodlums" the merchant said, even though Yojo hadn't exactly asked for their full opinion on the current socio-cultural trends within his generation. "Don't you have some poor defenseless animal to go shoot?" he asked snappily, looking back up to the old man as he in turn seemed to come back to the present. A frown was prevalent on his face. "So yer reaaaaally staying out here, eh? Even with all that talk of them Jashinists running about" he asked, much ot Yojos chagrin. How many times had they been over this? "My partner's on their way, I'll be fine" he stated. He walked up to the front of the cart, aware of the leering look that the farmer gave. He slapped the bum of the horse, causing them to neigh suddenly and break off into a gallop up the road.
The merchant yelled a few obscenities in Yojo's direction, angrily shaking their fist, but they were soon out of sight. With them gone, the Joe clansman was alone once again. He turned on his sharingan, shutting his eyes for a moment to get into the zone, before opening them to reveal the simple Two Tomoe that had become increasingly familiar over the past few months. These eyes had felt foreign to him when he first activated them, yet now, they finally felt like an extension of himself. He hummed, looking around the area for any scouts possibly spying on him from a distance. These bandits weren't shinobi, but that didn't mean they didn't have chakra signatures. He could see them, track them, from a great distance away. For now though, the man simply adjusted his sword and found a flat-top rock along the side of the road. It was a boulder a few feet in height. He sat on top of it, folding his legs underneath him and resting his chin in his palm. Now, with his new sedentary position embraced, Yojo began to wait for his partner to arrive. He didn't know anything about them save for a name: Kisei. He couldn't say he was familiar with it, nor the stranger's clan- still, they were devoted shinobi of Konoha. Hopefully that would be enough to get him past any communication breakdowns.
He'd gotten the request for this mission somewhat out of the blue. Maybe it was because the last time he'd been forced to clear out some bandits, he'd done it so quickly and efficiently. God, he really hoped he wasn't getting typecast as the generic shinobi who always picked up bandit-related missions. Sure, he'd had some pretty major help from Sunadokei and N'Jobu, but it seemed that he was the one who was going to get the brunt of the bandit bashing missions. Yojo pulled out the paper and looked it over again lazily, looking the reports over a tad. This gang seemed quite a lot more violent than the previous hoodlums that had been squatting in the ruins of the fire temple. It said they didn't know any jutsu, but surely their physical strength must've been impressive if they had managed to rise to such infamy by now. "God damn bandits" Yojo muttered to himself, grumbling in frustration as he put the request away. He looked up and down the road, keeping a sharingan-enhanced-eye out for any travelers with a konoha headband. They hadn't told him what this Kisei would look like, so he was going with his gut on this one. Occasionally, he'd look over his shoulder to check for chakra signatures in the treeline behind him aways. Still nothing to note... Yet he couldn't help but shake the words the merchant had said. These forests were spooky. Spooky forests never added anything productive to a mission, so far as Yojo was concerned.
1025/1025
____
Futon: A, Raiton: A ///// Ninjutsu: A, Genjutsu: A, Senjutsu: A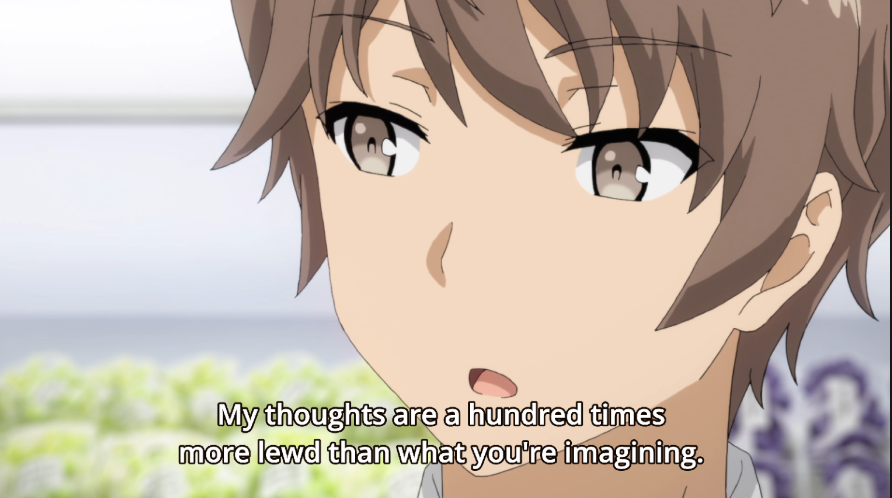 Yoshihiro Joe
~
Jutsu Reg
~
Jutsu List
~
Training Stats
~
Items
~
Plot and Threads