Akane Sarutobi
Genin
It was a beautiful day, the sun was shining, the birds were flying in the open sky. Perfect weather to go out and train "Oh yeah! I've got some free time on my hands!" Akane yelled when she stepped out of her house.

After a while Akane got all bored and didn't know what to do. Maybe someone else also has some free time? she thought and started looking for a such a person in the Market District. She was walking by a restaurant, ate some riceballs and while she was at it she also took some dumplings as a snack for later.
____
Art is a language many speak but only a few understand.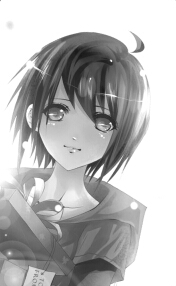 Character Information
Jutsu list
Mission: D:1 C:0 B:0 A:0 S:0 SS:0