Owydelu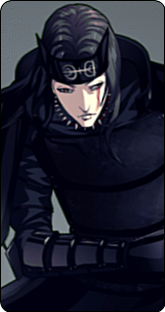 Genin
There was a good weather outside. Owydelu woke up harder than anytime. It was very hard for him to fall asleep as long as he knew that the next day he will be fighting a Chuunin name "Takeshi". His name was something he surely heard of. Owydelu just couldn't meet him in person.
By fighting him, Owydelu trough that he would be able to know him better. He couldn't waste time anymore, so he got up and he had got to the bathroom. He was going to take a shower. The water was very cold, but it was also very good for Owydelu. This could've made him be more aware of what could've happened to him if he wouldn't had been able to stay up to Takeshi's skills. After all, he was an Uzumaki.
He got out of the shower with a sheer determination that he will win this. After eating and dressing-up, he locked up the door, finding his way to the Small Forest, after that, in the South of the Konohagure. It was all very calm and quiet. You can clearely hear the chirping of the birds. They were like something divine. It was all very relaxing. But Owydelu couldn't let this make him too weak.
The clouds were like some sheeps in a deep water-like blue ocean. There was nothing wrong with that, especially with the "fluffy little sheeps".
Owydelu finally got there. It was all very chilly and warm at the same time. It was perfect for a fight. From the sunrise, Owydelu saw a shadow lurking and walking watching right in the direction Owydelu was back then. From the start he knew that he was Uzumaki Takeshi.
The Uzumaki Clan and the Senju Clan had a strong bond and a big part of the history together. The Uzushiogakure's Uzumaki Mito married the First Hokage, Senju Hashirama. This was nothing but a fight to improve our both skills. Nothing more, nothing less.
As Owydelu was waiting for Takeshi to appear in from of him, he was repeating in his mind all of his jutsus' handseals.
Jutsus Used:

None
Chakra Left:

Chakra Left: 200/200
Word Count:

Word Count: 359/1500
(Jutsu Training)


Last edited by Owydelu on Fri Jun 28, 2013 12:35 pm; edited 1 time in total
____
|Battle Theme|


"Being the best isn't all it's made out to be. When you're strong, you become arrogant and withdrawn. Even if what you sought after was your dream."
~Uchiha Itachi~