Owydelu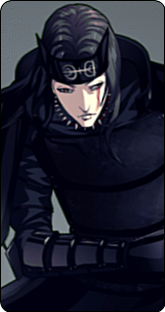 Genin
It was a beautiful day when Owydelu woke up. The birds were chirping all over the place, leaving a good atmosphere for the ones who were living in Konohagure.
Owydelu started snoozing due to the chilly weather outside. He just realised that he left his window opened all night long. " Damn! Was I that absent-minded? " After he closed the windows, Owydelu got to the bathroom to take a long and warm shower. It was very relaxing. He was thinking what will his new commrades look like and who will they be. Also, the most exciting question he had in his mind was who will his sensei be? Owydelu had no idea. It was up to his sensei to show up there and present himself.
After getting out of the shower, Owydelu had eaten something he had found in the fridge. There was no milk and cereals for him this morning. Normally, in this situation, Owydelu would've got to the shop and would've bought the necesarry things for him to be prepared, but he didn't had any time left. He had to get ready as soon as possible.
After eating, Owydelu had dressed up and had locked up the door.
This was very exciting for Owydelu. Now he was able to meet some new friends and to create strong bonds with them, go on missions and all the rest.
He was on his way to the Small Forest in the South of Konohagure. But even if he knew that it would be better if he would have reached the place where he had to meet with his squad as fast as possible, Owydelu was too relaxed and he wanted to enjoy this day as his best. There was no rush.
At a final moment, Owydelu got to the meeting place : The Small South Forest. There was a man right there. He was a fair-skinned man with white, shaggy hair. He was wearing a casual clothing consisting of a torn red scarf which is attached with a sleeve covering the bandages on his arm of past injuries. He had a fondness of wearing a form of bells which he was wearing around the scarf.
As he turned his head and had seen me I Suddenlt realised who was he : he was the man that Owydelu met in the forest a long time ago, while he was training his Mokuton no Jutsu.
As he recognised him, he said : " Hey! You must be a part of the squad four aren't you? What's your name? "
Owydelu was waiting for him to response.
Jutsus Used:

None
Chakra Left:

200/200
Moku Bunshin:

440/1500
____
|Battle Theme|


"Being the best isn't all it's made out to be. When you're strong, you become arrogant and withdrawn. Even if what you sought after was your dream."
~Uchiha Itachi~