Akai
Chuunin
Mission name:
Playing "home"
Mission rank:
C
Objective:
To catch a kidnapper
Location:
Konoha
Reward:
170 ryo
Mission description:
A new problem has appeared in Konoha, that is threatening young families. A shinobi, who actually is a kidnapper, investigates families and their lives, gets to know them, becomes a family friend and finally kidnaps their newborns in order to sell them in the black market. One family has noticed that a strange man has been showing up in their neighborhood lately, thus, they are asking two young shinobi of the village, male and a female, to just pretend they're a married couple with a newborn and to seduce the kidnapper to reveal himself to them. By doing so, they have to catch him.
Mission details:
The family is willing to leave their child in your care, but that requires extra safety around him. The child often cries, wants to eat and be played with a little,  also can  sleep only  while total silence is at presence. The kidnapper will not attempt to take the child the first day he sees you, firstly he will be watching you for  one day to get some proofs that you are a good and friendly family and can take care of a child, because doing so he would know that the child is healthy and suitable for the market.  He will attempt to kidnap him the second day, while the kid is asleep. This shinobi is not so strong, but he's movements are tricky, you should pay a lot of attention that the child wouldn't be injured, even a little cut could be fatal for that kingd of fragile being.
NPC:
Spoiler:

Name: Garry (that's not the real name though)
Age: 28
General Appearance:He looks just like a civilian, a family man, nothing that differs him from ordinary people. No headband in order not to catch people eyes. He has a pair of kunai hidden in his loose pants and shuurikens in his pockets. Always attempts to use them.
Personality:A very friendly and talkative, asks a lot of questions, tells stories about himself and his so called "family". But that is just his mask, Garry really is a cruel person, he hates children and happy couples, because never had one of his own.
Motivations:He is getting a lot of money from that bussiness.
Fears:He is afraid of fire.
Other:He is chuunin, his element is water (C-rank), and ninjutsu (C-rank) is the main speciality, but he doesn't use that very often, because can't use well. He always fights with weapons like kunai and shuuriken. Sometimes he uses water technique to swamp people with water in order to distract them from his attack from behind with a weapon.


Last edited by Akai Hyuuga on Fri Jul 19, 2013 1:08 pm; edited 2 times in total
____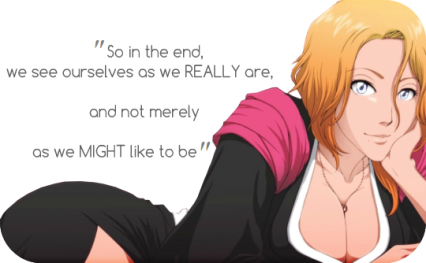 [D]- 4  [C]- 1  [B]-1  [A]-0