Aiza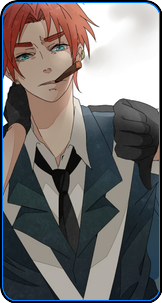 The night sky was brilliant tonight. The dim luster than shone over Konohagakure left the night sky its own dark color, with specks of vibrant purple and blue and white scattered across its space. These stars were beyond visible; they were all so bright, it was hard not to look at them. Night skies like this were rare, and Aiza took full advantage of it. He sat in a massive meadow just outside of the village, where he leaned against a tree and looked up at the marvelous beauty overhead. Still, it was saddening to know that he really didn't have any friends to enjoy it with. Since becoming a ninja, he'd been focusing solely on that, and the simpler things in life, like social relationships and recreational activities, seemed to fade away into the background. All that he ever did now was missions and training, and his friends had moved on. But he didn't want to be a solitary force; he never wanted to be alone. Yes, he had Mitsuo and his other squadmates, but were they really his friends...?

A light in the sky distracted him once again. It looked as if one of the stars was blinking, when suddenly, it moved. Not at a slow pace, either, but a swift blur that left a temporary streak before fading away. Another followed, and then another. "Wait a second...those can't be stars. Stars don't just move like that." Then what was it? He didn't know much about astronomy at all, which was a bit pathetic for his age, but he was never the kind to seek knowledge he didn't absolutely need or have a desire for. One by one, the streaks continue blasting through the sky, intensifying with each one past. That was it! The only possible thing it could've been. It was a meteor shower. Rather sudden and random that it would be tonight of all nights, but it brought a smile to Aiza's lonesome face. "I should probably make a wish, I guess."

A soft breeze blew by as Aiza closed his eyes and sighed. "I wish this journey to finding my parents wasn't a one-man kind of deal. I need friends, and I still want some semblance of a normal life, even though I'm a ninja. I've spent the last 29 years of my life that way, and I'm not ready to just give it all up now." Obviously, no one appeared from thin air, and he still felt a bit sullen. His azure eyes stared at the miraculous space above and he slid his hands into his pockets. "Pshh, who am I kidding, wishes never come true. I'm way too old to be wishing for companionship." He said while rolling his eyes. "I should also probably work on not talking to myself so much."
____
Theme Song | Battle Theme | Closing Song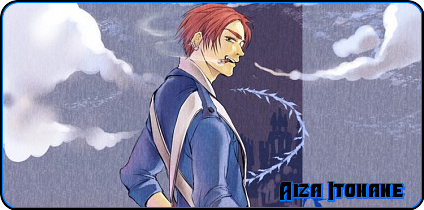 Jutsu List
|
The Gentleman
|
Inventory
ANBU Squad One ~ Codename: Kinryoku [筋力]
Missions:
D:5 | C:2 | B:1 | A:0 | S:0 | SS:0
[Taijutsu: S] ~ [Ninjutsu: C] ~ [Suiton: S] ~ [Doton: D]